The History of Jazz Piano
Home » History of the Piano » The History of Jazz Piano
Heres a content list of what can be learned in the history of jazz piano.
Introduction
-
Ragtime
-
Scott Joplin
-
Jelly Roll Morton
-
Earl Hines
-
Stride Playing
-
James P. Johnson
-
Fats Waller
-
Art Tatum
-
The Swing Era
-
Teddy Wilson
-
Mary Lou William
-
The Bebop Era
-
Minton's Playhous
-
Thelonious Monk
-
Bud Powell
-
Cool Jazz
-
Lennie Tristiano
-
Bill Evans
-
Free Jazz
-
Cecil Taylor
-
Fusion
-
Herbie Hancock
-
Chick Corea
-
Keith Jarrett
Introduction
When speaking about the history of jazz piano, we should remember that the piano is a unique instrument. It can play melody, harmony and bass, making it capable of functioning as both an accompanying, as well as a lead instrument. Apart from that, it is a magnificent solo instrument. If that's not enough we can also see that as jazz piano music developed, the rhythm possibilities improved enormously, making this instrument sound like a full orchestra.
If it took a hundred years or more for big change to occur in classical music, here in the history of jazz piano music we will notice that change happened rapidly, with new styles of jazz developing in less than 10 years.
Where is the turning point from which we can clearly define the divide between classical piano music and jazz piano music? Well, the major elements in jazz music are the swinging rhythm, improvisation and the blues notes that were introduced to the traditional harmony. These elements began to come together with ragtime.
- The history of jazz piano -
Ragtime (1897 and 1918 at its peak)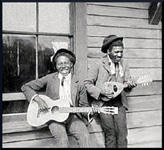 Ragtime, an American musical genre, started at the end of the nineteenth century. It was very popular for around twenty years, and then faded away. Ragtime can probably be considered the first station in the history of jazz piano music. There were originally four styles of ragtime, but only the classical style has remained familiar till today. The characteristic of this style was in its march-tempo pieces for piano or bands. A steady left hand played the bass in the first and the third beats and the chords in the second and the fourth beats. Variations on this manner made this style rich.
A syncopated style was created. You could dance easily to it, because the left hand accented the second and the fourth beats instead of the first and the third ones which were common until then in classical music. Bottom line... you could groove!
The history of jazz piano -
Where did this rhythmical vibe come from? In order to understand that, we need to understand the historical atmosphere of that period.
Slavery was rampant in America. African-American slaves brought their rhythmic complexities to their new countries, and white composers were influenced by them. White ragtime was written in notes back then, and was defined as a classical music. People used to play it in their saloons.
After the American civil war, the slaves were freed, but their right to emancipation existed only on paper. Their reality was harsh. They couldn't vote. They were poorly paid, and their possibilities did sum up to only being teachers, preachers or musicians.
While these musicians couldn't read, they were accepted by white America, even if they were treated as "low-class" entertainment. They weren't allowed to play in concert halls, but they brought along "exciting rhythmical music" which was fun to dance to, and wasn't as complicated as classical music with all its explored counterpoint and complex harmonies. This new rhythmical hype would be the match that would fire up jazz music in the next century.
The history of jazz piano -
Scott Joplin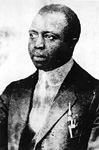 In the late 1890's a black composer called Scott Joplin took the first steps that would eventually lead to the widespread acceptance of African-American musicians as serious musicians. He composed "Maple Leaf Rag", a piece named after the Maple Leaf Club in Sedalia, Missouri where he often played. The piece was a big hit and became a part of piano repertoire for the next thirty years.
This style was groovy but it still wasn't jazz. It lacked the essentials elements of jazz: improvising, swingin' and playing the blues. These elements combined with ragtime, to form a style called stride playing. The first piano player that developed these was probably "Jelly Roll" Morton.
Back to the Top The history of jazz piano -
"Jelly Roll" Morton (890 - 1941)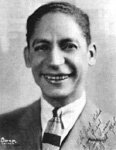 "Jelly Roll" Morton was born into a Creole community in the Faubourg Marigny neighborhood of downtown New Orleans, Louisiana. New Orleans was an exciting place then, full of immigrants from many different countries. People from Italy, France, Germany and other countries had brought in their musical traditions from Europe. The African-Americans had also contributed their part with their own rhythmical backgrounds.
Morton was an American virtuoso pianist, a bandleader, and a composer whom some call the first true composer of jazz piano music. He blended blues and ragtime styles, a fusion that perhaps represented the origins of jazz music better than anything else. His "Jelly Roll Blues" (September 1915) was the first published piece of jazz music.
Morton's biggest contribution to jazz was the way he liberated ragtime music from its limitations. He expanded the syncopation of ragtime in a way that allowed him to play every theme he wanted. His rhythmical innovation knew no boundaries. In a sense, he was way ahead of his time.
- The history of jazz piano -
Morton, however, left little place for improvisation. He had set the purpose of jazz to recording. He wanted to have full control of the sound he was making, and that prevented his players from improvising freely.
The recordings he made in Chicago featured some of the best New Orleans sidemen like Kid Ory, Barney Bigard, Johnny Dodds, Johnny St. Cyr and Baby Dodds. Morton moved to New York in 1928 and continued to record for Victor until 1930. These recordings by Jelly Roll Morton & his Red Hot Peppers are regarded as classics of 1920s jazz.
Morton may have left little room for improvising, but he was swinging like hell!
Swinging, you say?
Well, If Morton played two eight notes, he wouldn't play them even. Instead, he would wait a bit with the second note and play it in a laid back manner; a sort of lazy style. You can't write it exactly, but you can feel it in your body. Along with that he started to accent the off beats instead of the beats, as was the practice then. If you take the new perception of giving more weight on the second and fourth beats of the music you get a swingin' experience. You just can't stop moving in your chair.
- The history of jazz piano -
Earl Hines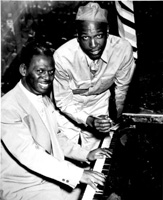 Earl Hines was one of the few jazz greats who weren't born in Louisiana (he was born in Pennsylvania and in 1924 moved to Chicago).
He tried to imitate the sensitive virtuoso line of his friend Louis Armstrong, while playing ragtime with his left hand. Without meaning to he was one of the first piano players that were improvising and swinging in a jazzy manner.
That sort of playing emerged in ragtime music, and with the daring to improvise melodies on the spot, and adding some crispy blues notes, stride was born; and oh my! What a pleasure it was.
Back to the Top - The history of jazz piano -
Stride Playing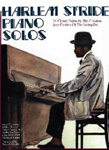 Piano playing has transformed. Jazz migrated from New Orleans to Chicago and New York, the capital of ragtime. Ragtime was out! Blues was in! A new period started in the history of jazz piano music. It seemed as they play all the weird and ugly notes and it still sounded so great. Playing piano that way sounded loud and intense. It was plain "Stride piano" playing. The most successful players of stride playing were Eubie Black from Baltimore (from 1906), Luckey Roberts from Philadelphia, Willie "The Lion" Smith , James Johnson (1914) from New York and Thomas "Fats" Waller (1920).
They came to Atlantic City before World war one in order to entertain the guests in the red-light district. When the summer season was over, most of these pianists would move to Harlem, the black ghetto of New York, where they played in the night-clubs for black people.
In the 1920s, When blues became so popular white tourists has started to come to Harlem to get a bit more of this exciting music. So now black piano players could play also in white parties. This could help them pay their rent and therefore were called "rent parties". These parties became very popular after World War 2 and gave stride playing a respected place in the history of jazz piano music.
Back to the Top - The history of jazz piano -
James P. Johnson (1914) from New York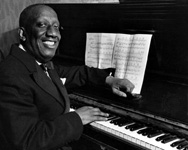 Johnson was born in New Brunswick, New Jersey. His family moved to New York City in 1908, where he first listened to "Jelly Roll" Morton playing the blues. This was to influence his piano playing enormously.
Johnson was a terrific piano player with the gift of creating hits that were played endlessly in those years. His tune "Charleston" (which was played in the Broadway show Runnin' Wild in 1923) was the best dance number in the 1920's.His most popular song was "Old Fashioned Love" (composed in 1913 and recorded by Cliff "Ukulele Ike" Edwards in November 1923"). James P. Johnson taught Fats Waller and got him his first piano roll and recording assignments. "Carolina Shout" was their "Maple Leaf Rag" - the test piece that put every pianist on notice. Even Duke Ellington recorded it; ragtime infused with blues had become jazz.
Back to the Top - The history of jazz piano -
Thomas "Fats" Waller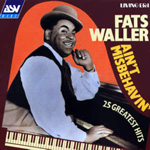 Thomas "Fats" Waller was a native of Harlem who completed the fusion of the different styles of jazz piano: blues, ragtime and stride; while also inaugurating a jazz style at the organ. He had a sensitive touch on the piano, and a large range, from the most light and subtle sound to a very heavy and powerful impact. He knew exactly when to create tension and when to let go. And boy, the guy could sing!
With many beautiful compositions and with his great stage personality, it was no wander that he sold hundreds of recordings for Victor. Bottom line, Fats let society know that jazz music was a serious thing. His compositions of the 1920s, that constitute a synthesis of all the musical styles he heard while growing up in Harlem (secular and religious, white and black), made him the most famous of the jazz pianists.
His Broadway musical "Connie's Hot Chocolates" (1929) included two songs sung by Louis Armstrong that were big hits, one of which was "Ain't Misbehaving". "Honeysuckle Rose", a more conventional ballad was composed in November 1934, during the Great Depression.
Back to the Top - The history of jazz piano -
Art Tatum

Art Tatum was born on Oct. 13, 1909 in Toledo, Ohio and despite being blind in one eye and only partially sighted in the other; he became arguably the greatest jazz piano player who ever lived.
The starting point of Art Tatum's style was Fats Waller's stride. However, Art brought his own creative and original style to playing piano, taking the stride and expanding the harmonies of the left hand in a complex and exciting way. His chord progressions were unusual; his technique outstanding!
- The history of jazz piano -
Piano players are amazed and always will be of this incredible man, who sounded like a whole orchestra. Combine that with his kindness and his outstanding imagination and you realize that an artist like this comes along once in a million years. I don't know an honest piano player who hasn't been influenced by Art Tatum, classical and jazz piano players included.
Fame and respect came to Tatum in 1933, with a breakneck version of Nick LaRocca's "Tiger Rag", and his first hit came with a solo-piano cover of Vincent Youmans' pop tune "Tea for Two" (also 1933).
In 1938, Tatum dropped in to hear Fats Waller play at a club. Fats Waller introduced himself to the audience and said: "I just play the piano, but God is in the house tonight."
Back to the Top - The history of jazz piano -
The Swing Era (1932-1944)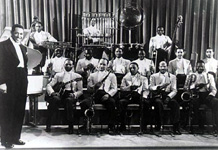 The swinging feeling, which was probably first played by Louis Armstrong, grew through the 20's to the 30's where big bands would play in a dazzling way.
In 1929, as America entered the Great Depression, people looking for time off, would go to dance in halls where the big bands would play rhythmical and loud brassy music. Two of the largest big bands were Count Basie's and Duke Ellington's. Benny Goodman also led several influential swing bands.
Back to the Top - The history of jazz piano -
Teddy Wilson (1912-1986)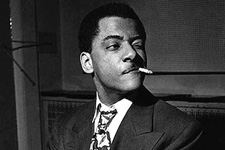 Teddy Wilson was born in Austin, Texas and was greatly influenced by the playing styles of Fats Waller, Earl Hines, and Art Tatum. He was one of the greats admired for his sophisticated, graceful style and dignified manner of performance.
Wilson started his professional career when he moved to Detroit in 1929 and joined Speed Webb's band. After moving again to Chicago in 1931, he started recording and working with Louis Armstrong (1933), Jimmie Noone, Benny Carter, and Willie Bryant.
- The history of jazz piano -
It didn't take long for him to make a breakthrough. In 1935, he made some important recordings with a band called the Chocolate Dandies. Around that time he moved to New York City to join Benny Carter's band as pianist and arranger (soon to become a quartet with the addition of vibraphonist Lionel Hampton), one of the first racially integrated groups in popular music.
He recorded fifty hit records with various singers such as Lena Horne and Helen Ward, and also was integral to many of Billie Holiday's greatest successes.
Wilson started his own big band in 1939 but disbanded it in 1940 and turned to small-group work. The pianist had many reunions with Goodman through the years, but he mostly led his own trio after 1944. He also taught at the Juilliard School, worked on radio shows, and occasionally took part in big band nostalgia shows. He appeared in the film The Benny Goodman Story (1955).
Back to the Top - The history of jazz piano -
Mary Lou Williams (1910-1981)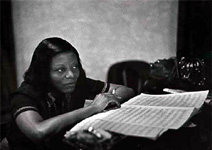 Mary Elfrieda Winn was born in Atlanta, Georgia on May 8, 1910. She was one of the few musicians who played through all the eras in the history of jazz piano music. Jazz fans and historians have concluded that Mary Lou Williams was the most important female jazz musician to emerge in the first three decades of jazz. She began by playing spirituals and ragtime at the age of four. By the age of six she was entertaining at picnics and dances in Pittsburgh, where she was known as the "little piano girl." In 1926, Mary married saxophonist, John Williams and joined his group, the Synco Jazzers. In 1929 she became the pianist of "Clouds of Joy" which was managed by Andy Kirk. By 1931, she was a full member of the group, playing and arranging some of their biggest hits.
Mary Lou's strong playing, especially in the left hand, and many of her original compositions and unusual arrangements helped to spread the style known as Kansas City Swing, during the Swing Era in the 30's, which is a strong blues-based and joyful music most widely known through Count Basie. She was called "the lady who swings the band".
During this same period, Mary Lou wrote and arranged for all the big bands of the era including those of Louis Armstrong, the Dorseys, Benny Goodman, and Jimmie Lunceford. In 1941, Mary Lou travelled with and wrote for the Duke Ellington Band for about six months producing some fifteen to twenty arrangements. Along with Duke Ellington, she was a pioneer among jazz composers in producing extended works, such as the Zodiac Suite (1945).
- The history of jazz piano -
In 1941, Williams moved to New York, where she became a key figure in the modern jazz revolution called "bebop." There, her New York apartment became a bebop salon for Art Blakey Kenny Dorham, Charlie Parker, Miles Davis, Dizzy Gillespie, and other young musicians on the scene.
In 1955, after returning from Europe where she had spent two years, Mary Lou Williams became a Roman Catholic, and devoted her time to religious activities and charitable work. She moved towards extended composition and sacred music. Among her sacred works are a cantata, "Black Christ of the Andes" (1963), and three masses, the last of which, "Mary Lou's Mass" (1970), was commissioned by the Vatican, and became well known after Alvin Ailey choreographed the piece. In 1977, she recorded an album of duets with the avant-garde pianist Cecil Taylor.
Up to the end of her life on May 28, 1981, Mary Lou Williams was thoroughly involved in developing her musical style. She turned to education, becoming Artist in Residence at Duke University, until her death in 1981.
Back to the Top - The history of jazz piano -
The Bebop Era (1940-1950)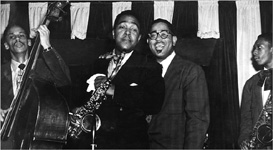 Technically, bebop was characterized by fast tempos, complex harmonies, intricate melodies and placement of accents in melodies along with rhythm sections that laid down a steady beat only on the bass and the drummer's ride cymbal. Bebop tunes were often labyrinthine, full of surprising twists and turns.
Frank Driggs Collection: from left, Tommy Potter, Charlie Parker, Dizzy Gillespie and John Coltrane at Birdland, the New York nightclub named after Parker, in 1951.
Bebop emerged in the 1940s as a style of jazz in great contrast to the music of the big bands. It featured a small group of musicians -- four to six players -- rather than the 10 or more associated with the big bands. The smaller size allowed more solo opportunities for the players.
It was influenced by the restless period of World War II. Musicians wanted to explore instead of entertain, choosing to turn jazz into intellectual music; something you weren't supposed to dance to anymore. In contrast to the regular phrasing of big band music, Gillespie and Parker often created irregular phrases of odd length, and combined swing and straight eighth-note rhythms within the swing style.
Back to the Top - The history of jazz piano -
Minton's Playhouse (the house that built Bop)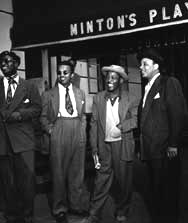 Minton's was a highly regarded jazz club that opened in 1940. It has a special place in the history of jazz piano music because of the great piano players that came to play there.
Minton's place had a wide jam session policy which allowed different players to get together and experiment with their music. This was the place where Thelonious Monk, Kenny Clarke, Charlie Christian, Charlie Parker and Dizzy Gillespie pioneered Bebop. Mary Lou Williams and Bud Powell performed there too.
Thelonious Monk, Howard McGhee, Teddy Hill, Roy Eldridge outside Minton's Playhouse Image courtesy of William Gottlieb
Back to the Top - The history of jazz piano -
Thelonious Monk (1917-1982)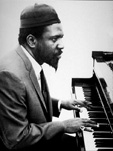 Thelonious Monk was not only the most cerebral pianist in the history of jazz piano music but also the greatest composer of the Bebop era. Recognized as one of the most inventive pianists of any musical genre, Monk achieved a startlingly original sound that even his most devoted followers have been unable to successfully imitate.
His musical vision was both ahead of its time and deeply rooted in tradition, spanning the entire range from the "stride" masters, James P. Johnson and Willie "the Lion" Smith to the tonal freedom and kinetics of the "avant-garde."
- The history of jazz piano -
Monk's art was a calibrated balance of deconstruction and estrangement techniques. On the one hand, one could hear elements of stride jazz, boogie-woogie, blues, even nursery rhymes, although they were diluted in an anarchic patchwork of overtones; on the other, the listener was disoriented by the fragile, naked ambiguity of the music.
That ambiguity would disappear if one could only appreciate the hidden orchestral quality of Monk's piano playing. Monk was born in Rocky Mount, North Carolina. After his family moved to Manhattan, he started playing the piano at the age of nine. While he had a little formal training and eavesdropped on his sister's piano lessons, he was essentially self-taught. He was the in-house pianist of Minton's Playhouse.
Monk's harmonic innovations proved fundamental to the development of modern jazz during the bebop revolution. Whereas most pianists of the era played sparse chords in the left hand and emphasized fast, even eighth and sixteenth notes in the right hand, Monk combined an active right hand with an equally active left hand, fusing stride and angular rhythms that utilized the entire keyboard. And in an era when fast, dense, virtuosic solos were the order of the day, Monk was famous for his use of space and silence.
Despite his contribution to the early development of modern jazz, Monk remained fairly marginal during the 1940s and early 1950s. Most critics and many musicians were initially hostile to his sound. Blue Note, then a small record label, was the first to sign him to a contract. By the time he went into the studio to lead his first recording session in 1947, he was already thirty years old and a veteran of the jazz scene for nearly half of his life. Monk found work where he could, but he never compromised his musical vision.
In 1944, Monk made his first studio recordings with the Coleman Hawkins Quartet. Hawkins was among the first prominent jazz musicians to promote Monk, and Monk later returned the favor by inviting Hawkins to join him on the 1957 session with John Coltrane.
Back to the Top - The history of jazz piano -
In August 1951, New York City police searched a parked car occupied by Monk and his friend Bud Powell. The police found narcotics in the car, presumed to have belonged to Powell. Monk refused to testify against his friend, so the police confiscated his New York City Cabaret Card. Without the all-important cabaret card he was unable to play in any New York venue where liquor was served, and this severely restricted his ability to perform for several crucial years. Monk spent most of the early and mid-1950s composing, recording, and performing at theatres and out-of-town gigs.
- The history of jazz piano -
After his cycle of intermittent recording sessions for Blue Note from 1947-1952, he moved under contract to Prestige Records for the following two years. At the time of his signing to Riverside, in spite of being highly regarded by his peers and by some critics, Monk's records did not sell in significant numbers, and his music was still regarded as too "difficult" for mass-market acceptance. Indeed, with Monk's consent, Riverside had managed to buy out his previous Prestige contract for a mere $108.24. Thanks to a compromise between him and the label, Monk recorded two albums of his interpretations of jazz standards, and was able to achieve a breakthrough.
In 1957, with the help of his friend and sometime patron, the Baroness Pannonica de Koenigswarter, he finally had his cabaret card restored and enjoyed a very long and successful engagement at the Five Spot Cafe with John Coltrane on tenor saxophone, Wilbur Ware and later Ahmed Abdul-Malik on bass, and Shadow Wilson on drums. From that point on, his career began to soar.
Today, Thelonious Monk is widely accepted as a genuine master of American history of jazz piano music. His compositions constitute the core of jazz repertory and are performed by artists from many different genres. He is the subject of award winning documentaries, biographies and scholarly studies, prime time television tributes, and even has an Institute created in his name.
Back to the Top - The history of jazz piano -
Bud Powell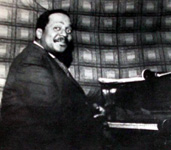 Earl "Bud" Powell (1924) was the pianist who adapted the Charlie Parker and Dizzy Gillespie style of bebop to the piano. His older brother William played the trumpet, and by the age of fifteen, Powell was playing in his brother's band.
Powell learnt classical piano from an early age, but by the age of eight was interested in jazz, playing his own transcriptions of Art Tatum and stride pianists Fats Waller and James P. Johnson. Thelonious Monk was an important early teacher and mentor, and a close friend throughout Powell's life, dedicating the composition "In Walked Bud" to him.
His first recordings were made in 1944, when he was a 20 year old pianist with the Cootie Williams Band, and his last recordings were made in 1964 when he returned from several years in Europe, to play at Birdland.
- The history of jazz piano -
He boldly disposed of the left hand striding of Art Tatum's baroque embellishments to coin an anti-virtuoso style that relied more on melodic invention and on subtle irregularities, while releasing an almost demonic energy. He freed the right hand for continuous linear exploration, and facilitated in the left, a statement of the harmonies typical of bebop.
Bud Powell played with the greatest jazz musicians of his generation including Charlie Parker, Dizzy Gillespie, Miles Davis, Sonny Rollins, Dexter Gordon, Charlie Mingus and Max Roach. The recordings he made for the forerunners of the Verve label and for Blue Note, as well as many lesser known labels, are among the greatest jazz recordings of all time.
His playing was apparently schizophrenic, but in reality Powell was "drumming" with his left hand while unleashing phrases at breakneck speed with the right hand. His major season lasted only those two years from 1964-66. An alcoholic who had spent several periods of his life in mental hospitals, Bud Powell died in 1966. Nevertheless his fellow musicians were in awe of his creativity and skill, which in his prime were considered almost superhuman.
"No one could play like Bud; too difficult, too quick, incredible!" Thelonious Monk
Back to the Top - The history of jazz piano -
Cool Jazz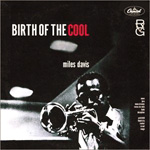 The radical wing of bebop led to "cool jazz", a genre inaugurated in 1948 by Miles Davis with his nine-unit ensemble, in an album which was later called "Birth of the Cool". Cool jazzists were even more uncompromising than bebop jazzists. They belonged to a younger generation and had been raised playing with the gurus of bebop.
Cool jazz was a cerebral kind of music. It was largely independent of the traditional preoccupation with rhythm and melody. It focused on creative sounds in a "cool" (calm, pensive, meditative) fashion. Cool jazz represented the stage at which jazz music joined the general trend towards "sound sculpting" that was the quintessence of 20th century Western music.
This style continued the perception that a black artist didn't have to entertain the white crowd any longer. He could be an artist in the full sense of the word, playing for himself instead of what he was asked to do until then. Cool jazz was particularly popular among white musicians, probably because it downplayed the "African" roots of jazz. Two of the founding fathers of cool jazz were white musicians: Lennie Tristano and Bill Evans.
Back to the Top - The history of jazz piano -
Lennie Tristano (1919-1978)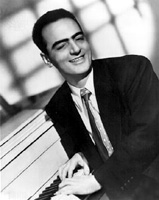 In the mid-'40s, this Chicago-born pianist arrived on the scene with a concept that genuinely expanded the prevailing bop aesthetic. Tristano brought to the music of Charlie Parker and Bud Powell, a harmonic language that adapted the practices of contemporary classical music. His use of polytonal effects in tunes like "Out on a Limb" was almost Stravinsky-esque, and his extensive use of counterpoint was (whether or not he was conscious of it at the time) in keeping with the trends being set in mid-century art music.
Tristano was stricken permanently blind, as an infant. He first studied music with his mother, a vocational pianist and opera singer. From 1928-38, he attended a school for the blind in Chicago, where he learned music theory and developed proficiency on several wind instruments. Later, he attended Chicago's American Conservatory of Music, from which he received a bachelor's degree in 1943.
During his early years as a professional performer and teacher, Tristano worked in and around Chicago, achieving critical attention and attracting his first important students, Konitz and composer/arranger Bill Russo. In 1946, Tristano moved to New York, where he made something of a big splash, performing with many of the leading musicians of the day, including Dizzy Gillespie and Charlie Parker.
- The history of jazz piano -
Free jazz was invented in 1949 (ten years before the term was coined) when Tristano's sextet (alto saxophonist Lee Konitz, tenor saxophonist Warne Marsh, guitarist Billy Bauer, bass and drums) recorded Intuition and Digression, two completely improvised free-form jams, with no preset tempo, meter or chord progression.
That album's austere and elegant improvised counterpoint was as pioneering for cool jazz as Miles Davis' "Birth of The Cool". In the 1950s, Tristano broke new ground with his use of multi tracking.
Tristano was also a pioneer in the teaching of jazz, devoting the latter part of his career almost exclusively to music instruction. He founded a jazz school---the first of its kind---among whose students were saxophonists Warne Marsh and Lee Konitz and pianist Sal Mosca.
Until his death in 1978, Tristano continued to teach. A later generation of his adherents continues to work and thrive in New York to this day. Musicians like pianist Connie Crothers, saxophonists Lennie Popkin and Richard Tabnik, and drummer Carol Tristano -- the pianist's daughter -- carry on his work into the next century.
Back to the Top - The history of jazz piano -
Bill Evans (1929-1980)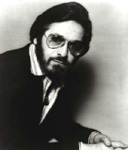 Many professional musicians possess great talent, but only a few achieve a level of true greatness in the history of jazz piano music. The legendary pianist, Bill Evans definitely fits into this second category. Evans left an indelible mark on the history of jazz. Even now, years after his death, his recordings still influence musicians around the world. Unfortunately, his talent was counterbalanced by a dark side, which manifested itself in self-destruction. Tortured by self-doubt and loneliness, Evans became dependent on drugs to combat his inner demons.
Bill Evans was born in Plainfield, New Jersey and began his classical music studies early. Evans's first piano teacher was his mother; he also studied violin and flute. He graduated with a music teaching degree from South-eastern Louisiana College in 1950, then moving to New York City. After a brief period working as a pianist in the New York area, he was drafted into the army and played flute in the Fifth Army Band.
Evans' first album was "New Jazz Conceptions" (1956), which featured the first recording of his most loved composition, "Waltz for Debby".
In 1958, Miles Davis asked him to join his group (which also featured John Coltrane and Cannonball Adderley). He stayed for nearly a year, becoming the only white member of his famed sextet.
- The history of jazz piano -
Bill went touring and recording, and subsequently playing on the all-time classic album "Kind of Blue", a milepost of jazz history and perhaps the finest recorded example of modal jazz, a style that has complex chords in favour of free melody. It was in this album that Evans composed "Blue in Green", now a jazz standard.
After recording "Kind Of Blue" (April 1959) with Davis, he formed a trio with bassist Scott LaFaro and drummer Paul Motian that that was especially noted for its interplay between pianist and bassist and introduced a new democratic dynamics and veered towards an impressionistic sound influenced by European classical music.
His "Conversations With Myself" (1963) , in which he double and triple-tracked his piano, won him the first of many Grammy awards, and the following year he first toured overseas, playing to packed houses from Paris to Tokyo, now solidifying a worldwide reputation.
In 1966, Evans discovered the remarkable young Puerto Rican bass player Eddie Gomez. In what turned out to be an eleven-year stay, the sensitive and creative Gomez sparked new developments in both Evans' playing and trio conception. One of the most significant releases during this period is |Bill Evans at the Montreux Jazz Festival,| from 1968. Although it was the only album Evans made with drummer Jack DeJohnette, it has remained a critical and fan favorite, due to the trio's remarkable energy and interplay.
Musicians like Charles Mingus, Art Farmer, Stan Getz, Oliver Nelson, Jim Hall, George Russell, Shelley Manne, Toots Theielmans, Kai Winding /J.J. Johnson, Hal McKusick and others all featured Evans.
In the seventies, he recorded extensively-- primarily trio and solo piano now and then, but also including several quintet albums under his own name as well two memorable dates with singer Tony Bennett.
- The history of jazz piano -
Over the course of his career, Evans won multiple Grammy Awards and reached wide audiences with television and festival appearances, as well as recordings and club dates. He was considered the most important jazz pianist of his generation. His use of impressionist harmony, his inventive interpretation of traditional jazz repertoire, and his syncopated and polyrhythmic melodic lines influenced a generation of pianists including Herbie Hancock, Chick Corea, and Keith Jarrett.
Evans's chemical dependency problems most likely began during his stint with Miles Davis in the late 1950s. A heroin addict for much of his career, his health was generally poor and his financial situation worse for most of the 1960s.
By the end of that decade he appeared to have succeeded in overcoming his heroin addiction, but during the 1970s, cocaine became a serious and eventually fatal issue for Evans. His body finally gave out on 15th September 1980, when, ravaged by psychoactive drugs, a perforated liver, and a lifelong battle with hepatitis, he succumbed to a bleeding ulcer, cirrhosis of the liver and bronchial pneumonia.
Back to the Top - The history of jazz piano -
Free Jazz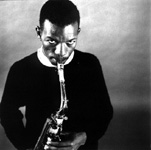 Free jazz is a term often used to categorize a new direction in the history of jazz piano music in the 1960s. Experimental, provocative, and challenging for many listeners, free jazz was characterized by a high degree of dissonance.
Pitch and tone quality were manipulated by players on their instruments to produce squeaks, shrieks, and wails. New sounds from non-Western music traditions like those of India, China, the Middle East, or Africa were sometimes used.
Pulitzer Prize-winning musician Ornette Coleman (Free jazz musician)
Collective improvisation, where all players improvise simultaneously and independently without the framework of a chord progression, was also common. All this sometimes lent to the feeling of "organized chaos." Free jazz was praised by some of the prominent musicians of the time, but was not widely accepted by the public.
Back to the Top - The history of jazz piano -
Cecil Taylor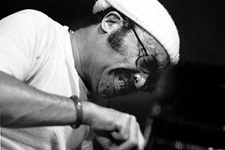 Cecil Taylor began piano lessons at the age of 5. In the 1950s, he chose to study music formally at the New England Conservatory of Music, but was influenced more decisively by the music of Duke Ellington, Thelonious Monk, and Horace Silver.
Taylor was one of the first artists to free jazz improvisation from fixed harmonic structures. He developed a radical improvising style at the piano that indulged in tone clusters, percussive attacks and irregular polyrhythmic patterns, a very "physical" style that required a manic energy during lengthy and frenzied performances, and a somewhat "cacophonous" style that relished both atonal and tonal passages.
- The history of jazz piano -
Influenced by both classical music and jazz the dynamic range of his improvisations was virtually infinite. Taylor used an extensive repertoire of devices to develop simple material into dense, complex, extended, but structurally unified works. His repertoire consisted of original works, some composed of broken materials in successions of unrelated tempos. In the late 1960s he worked most often with violently fast tempos and long improvisations, and in his later work he steadily expanded his emotional range.
As with Ornette Coleman, Taylor's abilities received high critical acclaim, but the public-at-large was not very supportive of his music. Though he had difficulty finding steady employment in the late 1950's and '60's, by the mid-1970's he was finding more work as a performer.
Back to the Top - The history of jazz piano -
Fusion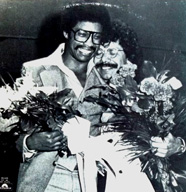 Jazz-rock, also called fusion, combines jazz improvisation and chord progressions with the rhythms of rock. Generally, it is more electronic than acoustic, featuring synthesizer, electric bass, electric guitar, electronically-processed woodwind and brass instruments, and a great deal of percussion.
The rhythm section usually plays a series of syncopated repeated notes to create the groove over which a vocalist and other instrumentalists play the tune, improvised solos, and accompaniment figures.
Chick Corea and Herbie Hancock
Two fusion Masters
Well-known fusion musicians are pianist Chick Corea and guitarist Pat Metheny. Successful jazz-rock groups include Weather Report, Chicago, Blood, Sweat, and Tears, and Chase.
- The history of jazz piano -
Herbie Hancock (1940)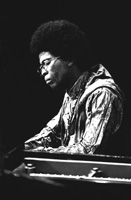 Chicago pianist Herbie Hancock was perhaps the ultimate synthesis of the fusion movement cross-breeding in the history of jazz piano music. He dabbled in everything, from rock to hip hop.
At 11, Hancock played the first movement of a Mozart concerto with the Chicago Symphony Orchestra. He formed his first band while still a high school student. After graduating from Grinnell College in Iowa in 1960, he joined trumpeter Donald Byrd's group and moved to New York City (1961).
During this time, Hancock was beginning to develop his unique style - a lyrical blend of gospel, bebop, and blues. While recording with Byrd, he was offered a contract as a leader with Blue Note Records. His first record came out in May 1962. His supporting group included Dexter Gordon and Freddie Hubbard. His song "Watermelon Man" from that record became something of a hit.
In 1963, Herbie received the call that was to change his life and secure his place in jazz history. Miles Davis invited him to join the Miles Davis Quintet. During his five years with Davis, Herbie and his colleagues thrilled audiences and recorded classic after classic, including the albums ESP, Nefertiti, and Sorcerer. Most jazz critics and fans regard this group, which also included Wayne Shorter (tenor sax), Ron Carter (bass), and Tony Williams (drums), as the greatest small jazz group of the 1960s. Even after he left Davis' group, Herbie still made appearances on Davis' groundbreaking recordings, In a Silent Way and Bitches Brew, which heralded the birth of jazz-fusion.
- The history of jazz piano -
In the 1970s, after playing in Davis's first jazz-rock experiments, Hancock began leading fusion bands and playing electronic keyboards, from electric pianos to synthesizers. Compelling sound colors and rhythms, in layers of synthesizer lines, characterized jazz-funk hits such as "Chameleon," from his best-selling Headhunters album (1973). Later, Hancock moved into pop, although he did a series of acoustic concerts with Chick Corea. During this time, he underwent heavy criticism for "selling out," and had to repeatedly defend his right to play other kinds of music.
In 1980, Herbie introduced the trumpeter Wynton Marsalis to the world as a solo artist, producing the young musician's debut album and touring with him as well. In 1983, a new pull to the alternative side led Herbie to a series of collaborations with the notorious musical architect Bill Laswell. The first, Future Shock, again struck platinum, and the single "Rockit" rocked the dance and R&B charts, winning a Grammy for Best R&B Instrumental.
In addition to his Grammy and MTV Award successes, Herbie won an Oscar in 1986 for scoring the film 'Round Midnight--in which he also appeared as an actor. He collaborated with African musician Foday Musa Suso for a duet album. He hosted a variety show on Showtime and performed and lectured on public television. Interest in Hancock's Blue Note catalog was renewed in 1993 when a sample of "Cantaloupe Island" appeared in Us3's international hit "Cantaloop (Flip Fantasia)." In 1998 he reunited his Headhunters group, and the turn of the millennium saw the launch of a number of collaborative projects.
Herbie Hancock continues to perform and record today.
Back to the Top - The history of jazz piano -
Chick Corea (1940)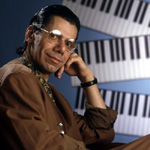 Considering the staggering volume of his recorded output over the past 40 years, it is no overstatement to call Chick Corea one of the most prolific composers of the second half of the 20th century in the history of jazz piano music. From avant-garde to bebop, from children's songs to straight ahead, from hard-hitting fusion to heady forays into classical, Chick has touched an astonishing number of musical bases in his illustrious career while maintaining a standard of excellence that is simply uncanny.
Born Armando Anthony Corea in Chelsea, Massachusetts on June 12, 1941, he began studying piano at the age of 4. Early on in his development, Horace Silver and Bud Powell were important piano influences while access to the music of Beethoven and Mozart inspired his compositional instincts.
- The history of jazz piano -
During the mid-1960s, Corea played with Blue Mitchell, Willie Bobo, Cal Tjader, and Herbie Mann, and in the late 1960s with Stan Getz. After collaborating with Stan Getz on Sweet Rain (1967), Corea was hired by Miles Davis to replace Herbie Hancock on electric piano. Between 1968 and 1970, Corea also appeared on such groundbreaking Davis recordings as In a Silent Way, Bitches Brew, Live-Evil and Live at the Fillmore East.
Towards the end of 1971, Chick formed his first edition of Return to Forever with Stanley Clarke on acoustic bass, Joe Farrell on soprano sax and flute, Airto Moreira on drums and percussion and his wife Flora Purim on vocals. On February 2 and 3, 1972, they recorded their self-titled debut for ECM, which included the popular Corea composition "La Fiesta."
With a piano style developed from those of Bill Evans, Horace Silver, and McCoy Tyner (with a touch of Paul Hindemith), he became the principal model for most young jazz pianists of the 1970s. The interval of a fourth is prominent in his left-hand figures. A Spanish flavor is common in much of his composing and improvising, his "Windows" is a jazz standard.
Back to the Top - The history of jazz piano -
Keith Jarrett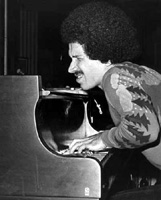 Noted classical and jazz pianist, composer, and saxophonist Keith Jarrett is considered one of the most original and prolific jazz musicians of the late 20th century. Born May 8, 1945 in Allentown, Pennsylvania, Keith began playing the piano at 3 and undertook classical music studies throughout his youth; performing in programs at the Academy of Music in Philadelphia and at Madison Square Garden.
He undertook formal composition studies at age 15, before moving to Boston to briefly study at the Berklee College of Music. While still in his late teens, arrangements were made to study composition in Paris with the great pedagogue Nadia Boulanger, but then cancelled at the last moment in favor of moving to New York in 1964 to play jazz.
He toured with many of the most important ensembles in 1960s jazz, including Art Blakey's Jazz Messengers and experimental saxophonist Rahsaan Roland Kirk, and became the acoustic pianist for the Charles Lloyd Quartet on its successful tours of Western and Eastern Europe, the centres of popularity for American jazz.
Then in 1970/71, Jarrett became a featured member in Miles Davis' electric fusion group, playing electric piano and organ - his last stint as a sideman, thereafter, dedicating himself exclusively to performing acoustic music as a solo artist and as a leader. Jarrett led his own group during the 1970s, performing with saxophonist Dewey Redman, bassist Charlie Haden, and drummer Paul Motian. He also toured and recorded with the Norwegian saxophonist Jan Garbarek. During this period he experimented with a vast array of tonal and structural devices that previously had been associated more with world music than jazz.
- The history of jazz piano -
The double-LP of The Koeln Concert (January 1975) perfected his style of solo improvisation, transforming the stream of his tense, introverted, semi-philosophical ruminations into static zen-like spiritual meditations, and became one of the best-selling jazz albums of all times, besides foreshadowing the boom of new-age music. A return to classical piano performance began in the early 1980s as he performed the solo parts of concerts with orchestras.
In 1983 he formed a highly acclaimed trio with bassist Gary Peacock and drummer Jack DeJohnette; releasing several outstanding albums, including Whisper Not (2000) and Inside Out (2001) with them.
In 2003 Keith Jarrett was awarded the Polar Music Prize, one of the world's most prestigious music awards, presented by the King of Sweden in a special televised ceremony in Stockholm.
Keith Jarrett was the first musician to ever perform improvised music at several of the world's most important music venues. In 1978 he performed at the Metropolitan Opera in New York; 1990 at the Musikverein in Vienna; 1991 at the Vienna State Opera (Staatsoper); and 1995 at La Scala in Milan.
Back to the Top - The history of jazz piano -
Proof Reader - Ashwati Franklin
Return from History of Jazz Piano to History of the Piano