Best Piano Lesson Software Review
Home » Piano Lesson Software and Other Recommended Products
We gathered the best piano products we found on the net in this page. We've been testing and checking out each one and found that these here below are the most effective, handy, reliable and cheap piano lessons comparing to all thousands of low quality piano products you'll find out there.
If you're looking for a comprehensive piano course that will take you step by step until you can play piano like an expert you should really check these ones here. They will give you more knowledge and skills then you can imagine.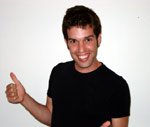 People want to learn how to play chords in order to be able to play any song they desire easily. Some find it easy to learn how to form new chords but don't know how to take the next step to combine them in a song, moving smoothly from one chord to the other while playing the rhythm at the same time
Some like to imitate what they see on a video but you can learn how to form all possible amazing piano chords and learn to play an enormous amount of different styles like Pop, Rock, Blues, Jazz and more while playing popular songs by artists like the Beatles, Adele, Bruno Mars, Leonard Cohen and more.
Check out our complete "Piano by chords" course where you'll go through a journey that combines both piano lessons and piano tutorials the will make play the piano like a PRO!
Click here to check out the Piano by Chords Learning Kit Now!
Most Comprehensive Course
Most Popular
Best For Piano Chords
For Perfect and Relative Pitch (Piano Theory)
Click here to Return from Piano Lesson Software and Other Recommended Products to Homepage