Free Piano Lessons Blog
Home » Free Piano Lessons Blog
New and exciting free beginning piano lessons and free piano information that will help you with learning to play the piano is added all the time to our piano lessons site. With so much great information already on line, this blog will point you to the newest and coolest piano lessons the moment they're added!

Visit often so you don't miss any of the new and original ideas.
"This piano lessons blog could be your
piano bible if you'll give it a chance... "
Nov 30, 2017
Download Free - Nights in White Satin, and more Christmas sheet music
Hey dearest ones :)I'm happy to tell you that we have released a free lesson with the song Nights in White Satin from our course - Piano by Ear.
This lesson contains the following:5 Video tutorials- including:Groove - here we listen together to this beautiful song and I show you how to find the groove (12 minutes)How to play the accompaniment version of the song (22 minutes)Solo version - three Synthesia video tutorials showing you clearly - how to play only the melody; the melody together with the accompaniment; and only the accompaniment (chords and bass).PDF Sheet music Downloads of Nights in White Satin - Solo version (melody and accompaniment)Accompaniment version Yes, all of the above is for free :)
Our huge Black Friday sale is still running - you can save 81% today and get access to all our 7 courses, 4 eBooks and special bonuses for this Christmas.
Please stay tuned as I'll be sending you more Christmas music sheets and videos shortly.Talk soon, :)David
Continue reading "Download Free - Nights in White Satin, and more Christmas sheet music"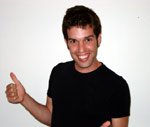 People want to learn how to play chords in order to be able to play any song they desire easily. Some find it easy to learn how to form new chords but don't know how to take the next step to combine them in a song, moving smoothly from one chord to the other while playing the rhythm at the same time
Some like to imitate what they see on a video but you can learn how to form all possible amazing piano chords and learn to play an enormous amount of different styles like Pop, Rock, Blues, Jazz and more while playing popular songs by artists like the Beatles, Adele, Bruno Mars, Leonard Cohen and more.
Check out our complete "Piano by chords" course where you'll go through a journey that combines both piano lessons and piano tutorials the will make play the piano like a PRO!
Click here to check out the Piano by Chords Learning Kit Now!