Free Online Piano Lessons - Piano Accompaniment Course
Home » Free Online Piano Lessons - Piano Accompaniment Course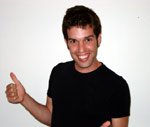 People want to learn how to play chords in order to be able to play any song they desire easily. Some find it easy to learn how to form new chords but don't know how to take the next step to combine them in a song, moving smoothly from one chord to the other while playing the rhythm at the same time
Some like to imitate what they see on a video but you can learn how to form all possible amazing piano chords and learn to play an enormous amount of different styles like Pop, Rock, Blues, Jazz and more while playing popular songs by artists like the Beatles, Adele, Bruno Mars, Leonard Cohen and more.
Check out our complete "Piano by chords" course where you'll go through a journey that combines both piano lessons and piano tutorials the will make play the piano like a PRO!
Click here to check out the Piano by Chords Learning Kit Now!
Here below is the old piano course we created. These lessons are for free. The new course above is well structured, accessible on all media's and but here are some free lessons if you're looking for a better impression on how we came to create the new course and anyway, we are famous for being free givers :)
I suggest you go through the lessons slowly. Read and and listen carefully. Every small detail makes a difference.
The Piano Accompaniment Course

Lesson 1 - Intro

How are we going to learn to play piano by chords...


Lesson 2 - The Musical Interval

Semi Tone, Whole Tone, Intervals


Lesson 3 - Major Chords

Intervals in a Major Chord,


Lesson 4 - How to Play Piano Chords

Piano Registers, Melody, Harmony and Bass, Rhythm


Lesson 5 - Chord Inversions

What's a groove? 1-5 bass line...


Lesson 6 - Pop Groove

What's a groove? 1-5 bass line...


Lesson 7 - Jingle Bells


Lesson 8 - Amazing Grace


Lesson 9 - Minor Chords

Minor Chords, A Minor Chord,


Lesson 10 - One Love (Bob Marley)


Lesson 11 - Slash Chords

Slash chords, examples of songs with slash chords...


Lesson 12 - Imagine (Piano tutorial)


Lesson 13 - Crossing Over (A Piano Trick)

cross 2 over1, pass 1 under 2...


Lesson 14 - Beatles, Let It Be (Piano Tutorial)


Lesson 15 - One by U2 (Piano Tutorial)


Lesson 16 - Grease (Summer Nights Tutorial)


Lesson 17 - 7th Chords

7th Chords, chord inversions, Intervals


Lesson 18 - Help Beatles Tutorial


Lesson 19 - Minor 7th chords


Lesson 20 - All You Need Is Love Piano Tutorial


Lesson 21 - Sus Chords


Lesson 22 - Hey Jude Piano Tutorial


Lesson 23 - Hero Piano Tutorial


Lesson 24 - Augmented Chords


Lesson 25 - All I Want For Christmas Piano Tutorial


Lesson 26 - Diminished Chords


Lesson 27 - Love Is a Losing Game Piano Tutorial
I'll be updating these free online piano lessons daily so stay tuned as we grow.
Return from Free Online Piano Lessons - Complete Piano Accompaniment Course to Homepage