Let It Be as taught by David
by Ray
(Bothell, WA)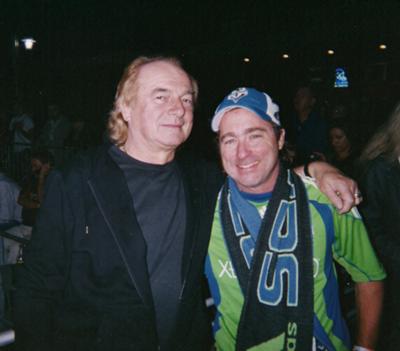 Me and Alan White (drummer for YES and drummer on Imagine by John Lennon)
I watched David's video on how to play Let It Be by the Beatles. Great video by the way, I recommend it to anyone. So I woodshedded it for a while and now can play it. So I recorded this video to share. I hope you like it.


How To Play Piano by Chords
THE FAST AND EASY WAY TO LEARN PIANO!
The Ultimate Piano by Chords Learning Kit
Check It Out Now!






"Your entire site is simply fantastic. I really loved it. Now I am learning the basics of piano by myself, with your really great help. Thank you very much!"
Jaime C. from Brazil
---
"I only started to play about six weeks ago but the last hour of watching your videos about chord progressions has been something of a revelation. You're brilliant!!!!"
Stephen Roberts from U.S.A
---
"I'm a beginning keyboard player and your video's are an excellent guide. You're absolute not in a hurry, and take time to explain. I'm sure I'll follow all your lessons to get the hang of playing the piano/keyboard!"
Wouter E. from the Netherlands
---
"Thanks for all your work ( tuto and others ). You're doing a really great job, You're the best internet teacher I know."
Anthony Hassen Cohen from France
---