Doubting Between an Acoustic Piano and an Electric Piano Keyboard?
If you're doubting whether to buy an Acoustic Piano or an Electorinc Piano Keyboard, Here's what you should consider .
What's your budget? - Considerate your Space - Piano vs. Keyboard - Renting a Piano - Digital Pianos - New or Used Pianos? - Buying a Piano/Keyboard - Quick List of Piano/Keyboard Brands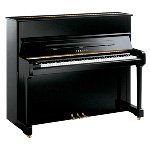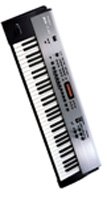 You're looking for a piano or maybe a piano keyboard.

But you're not sure if you better look for used pianos for sale, rent a piano or buy a new one.

Maybe you better go for a digital piano?

You have some choices to make.
There are plenty of piano brands and electronic pianos to choose from.

It's a big investment and you don't want to make poor mistakes.
How to deal with it?
Acoustic Piano or Piano Keyboard , What's Best and How to Buy it?
What's your Budget?
First thing you have to decide is what your budget is. Knowing your budget will narrow your options enormously which is a good thing. Keep in mind that the piano is an investment for the long run (It can follow you for the next 40-50 years). It is a durable instrument and a beautiful piece of furniture that could match with the rest of your house and give a statement about your taste and your sense of culture. Bottom line - Invest as much as you can and don't settle for less.

You can find good used pianos for sale for $1500. Many pianos are cheaper but then they are probably belonging to an off-brand or they are too old and therefore have a poor technique or demand lots of repair work.

Take an advice from me; if you can afford it start off with $2500. There are Pianos in this price range that are well made and can walk with you quite a long way.

A good second-hand piano will cost about the same as a decent keyboard.
Acoustic Piano or Piano Keyboard , What's Best and How to Buy it?
Considerate Your Space
First of all, where do you plan to put your piano? Do you plan to put it in your main living area or in a smaller room which can be closed by a door and give you some piece? How much floor space do you have to accommodate a piano?

Take measurements and measure your doorways as well as your front door.
Do you have an elevator? How narrow are the stairs in your stair room?
These should all be measured in order to have a good perspective over the piano you're going to choose.

Hey! No reason to worry, There's a piano or a keyboard waiting just for you that match your needs. Grand piano's take the most space of course but they are the most beautiful to play on. They're more expensive though then the upright piano which can vary in its height and depth.

Grand pianos range from 5 to 9 feet while upright pianos range from 36 to 51 in height. If you're space is smaller you could maybe buy a small spinet.

There's a large variety of compact keyboard with a smaller range of keys that can basically fit everywhere.

After you take measurements you will be positive that your piano will be able to stand at your desire place and be able to get in the door.
Acoustic Piano or Piano Keyboard , What's Best and How to Buy it?
Piano vs. Piano Keyboard
I'm often asked by my students or by their parents whether they should buy a simple organ first and then a piano later, since they are not sure that they or their child will stick to their piano lessons and then they will be left with an unused piano in their house.

This is a dilemma. One thing is sure however. If you invest on buying a good piano it will encourage you or your child to play more. Playing on a beautiful piano that has a magical sound and is well maintained will create an impact. It will fire up your motivation or your child's motivation to keep playing.

Having a piano is just like having another soul in the house. If you'll make it a part of the family it will stick with you for a very long time. Listening to a cheap keyboard while you or your child practice 20 minutes a day is quite a tiresome task (believe me). In that case you should maybe consider renting a piano.
Acoustic Piano or Piano Keyboard , What's Best and How to Buy it?
About Renting a Piano
The big advantage of renting a piano is that you go for the real instrument from the first piano lesson with spending a lot of money upfront with being afraid that it was in vain. If you change your mind or lose interest you can simply return the piano to the rental company with suffering from a big loss.

The disadvantage is that you spend your money and at the end you don't owe a piano. It could be a bit annoying to know that the pay you got was already used maybe even abused by the people who played it before you (playing loud and ruining the felt hammers for example).

It could make you wonder. Why not go for my own child instead of adopting the son of you neighbors?

Moving charges are on you when you get the piano and when you bring it back. That is not so cheap.

Choices and prices, that's the name of the game my friend.
Acoustic Piano or Piano Keyboard , What's Best and How to Buy it?
If your budget is so low that you can't afford to buy or rent a piano, or you have very small place to accommodate a piano then buying a digital piano might be the answer.

Younger children (under 5) might find it easier to play on keys that are not weighted such as the organ but they will not benefit from it in the long run since their vocabulary of what a good sound is will turn poor.

Overall the keyboard is lacking a few important qualities that are important when you start playing piano.

Piano keys are weighted. The weighted keys are a part of the unique piano technique. These are a part of the advantages that give the piano an amazing range of sound and volume. The result is that you would hear music more sensitive then you could ever achieve with any sort of keyboards. When you play keyboard you simply can't control the sound you're making.

This leads to the conclusion that if you learn to play on a piano you will be able to play keyboards. But if you go the other way around you will lack the piano technique which is needed for piano playing.
Acoustic Piano or Piano Keyboard , What's Best and How to Buy it?
What about Digital pianos?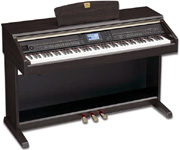 Digital pianos are electronic devices that use sound chips and speakers to reproduce piano sounds. They're different from the synthesizer and the organs because their keys are weighted.
Digital piano's can make other keyboard sounds (such as the organ, harpsichord, etc.) and background rhythm (e.g. drum sounds) to accompany your playing, and the ability to record your performance. However they are still far from the amazing delicate piano action which limits their ability to produce a sensitive music. In the first half year more or less, a digital piano could you or your child in order to learn to play the first pieces (but you're compromising the technique level which is important to acquire straight from the beginning.)

Piano's usually have the full range of keys The piano's have the full compass of the keyboard instrument which is 88 keys. Keyboards have about 60 keys or less mostly. It's o.k. to start playing with a keyboard the first pieces but in the long run you're going to miss the fuller compass. Keyboards with full keyboard range are unfortunately still very expansive.

The piano is always up to date - a good piano can last for 50 to 100 years if it's well cared for. It will always stay up to date while keyboard get "old fashioned" in a year or so when the next best thing appears.

Piano is more durable - pianos always work and don't rely on electricity or adaptors to produce sound while if you buy a cheap keyboard it might bring you nothing but headache with endless repairs which are more expansive then what the instrument was worth in the first place. The piano is made of wood which is more resistant to damage then the plastic keyboards.
Acoustic Piano or Piano Keyboard , What's Best and How to Buy it?
On the other hand decent piano keyboards have some handy advantages.

Variety of sounds: Today, descent keyboards can imitate piano sounds quite well. Their big advantage is that they can imitate almost every sound you can probably imagine. From trumpet to strings, Electronic sounds and ethnic sounds. The selection is endless. These sounds can be combined and have an entertaining impact on practicing.

Buying a keyboard is handy when you want to play in a band. Then you can contribute effects that will give your band a unique sound. So if you start playing piano for that reason you might choose to buy a good keyboard instead of a piano. Afterwards you could rehearse everywhere because your keyboard is portable.

Keyboards are portable. I never saw a pianist carrying his instrument on his back. Keyboards are however lighter and can be removed easily from one place to the other. If you're moving soon to a new apartment it might be a great idea to wait before you're buying a piano but if keyboard is your thing then it doesn't really matter.

No need for Tuning. Tuning is not necessary when it comes down to keyboards. You plug and play. Electronic keyboards don't have to be maintained like piano's (Dust it once in a while though...)
Acoustic Piano or Piano Keyboard , What's Best and How to Buy it?
New or Used pianos?
Pianos don't lose their worth if their kept well maintained. Their lifespan lasts for 40 years or so and their value almost don't depreciate. Therefore it is a good idea to buy a second hand piano if you come across a piano that suits your taste and grabs your heart.

New pianos however are not far more expansive then the well-cared-for used pianos and their advantage is that you know more for certain that they will not suffer from problems. Further more you can buy from a reputable dealer who has been in business for a long time and who will offer you a manufacturer-backed warranty.

The basic idea of buying a used piano is saving money. If you wish to do it, be very careful. Fixing a badly maintained piano costs a lot more than a new piano. If you can possibly afford it, I suggest you buy a new piano.

When you buy a used piano listen to the sound it's producing. This is by far the first and most important check that will inform you about the condition of the piano. Does the store inspects and repairs pianos before putting them out for sale? If reparations have to be made before buying see if they include it in the price?
Check for water stains on the cabinetry. See if there's any damage.
How's the bowing doing?

Don't go alone. Bring a piano player along, a piano tuner or a mechanic to professionally check the instrument you're buying. Some crucial problems can not be seen through an unprofessional eye like small insects in the wooden box for example, who damage the most important part of your piano.
Acoustic Piano or Piano Keyboard , What's Best and How to Buy it?
What to Do When Buying a Piano or a Piano Keyboard?
My first advice to you, take your time. Don't rush and don't be impulsive.
Piano and piano keyboards are not an instrument you buy online. You have to feel the instrument and explore it by playing, touching and looking at its inside and listening to its sound in order to know if it a good instrument.

Researching for a piano/ piano keyboard is a great idea. Actually I've already made some research for you; but when you buy a piano, even if you saw one in the net check it personally before you pay the bill.

Browse the classifieds section of your local paper to give you an idea how much new and used pianos/ piano keyboards costs. Go to more then one store and give yourself time to explore and play on many pianos/keyboards. If you're a beginner ask a friend who plays piano well to join you and play for you so that you could get a better idea of the different sounds of the pianos and the way they perform.

When buying a piano keyboard it is a good idea to find someone who is knows his way in this world and can introduce you the different options in each and every instrument.

If you follow piano/ piano keyboard lesson why don't you ask your teacher to join you and give you some good advice. You can pay him for an extra lesson for that. It's worth it.

Bring an expert a long. If you have no idea about pianos it's maybe best to bring a piano tuner or a mechanic along. They can tell you from a professional point a view which piano is the most durable, which piano is strong and more stable qua technique and material quality. By bringing your own expert you can also be more relaxed knowing that the sellers from the store won't try to fool you.
Acoustic Piano or Piano Keyboard , What's Best and How to Buy it?
Give the pianos/keyboards some time!

Listen to the sound of the pianos/ piano keyboards. It's like perfume I guess. If you smell too many of them in a short time you're losing you judgment.
Instead play on each piano and listen to their sound. Give yourself a few hours for that purpose. Does the piano have a light touch or a stiff one?

Is the sound bright or maybe dark and full? What happens when you play in the high register? Is it still in tune? And when you play low? Does it sound muddy (uh uh, that's not a good sign.) Play loud. Check the boundaries of the piano. Don't be shy. Define your taste whether it is for a mellow sound or an edgy one.

Check the appearance of the piano/piano keyboard.

How does it look like? Do you like the size? Do you like the color? And the smell? Yes, it's all important to decide whether you like this piano or not.
Imagine the piano in your house. Does it look friendly? Will it fit together with the rest of your furniture?

Don't buy under pressure. If you're not sure if to buy a piano/piano keyboard or not - Don't!
Come back some other day and don't let greedy sellers influence you. It's a big choice you're making so research some more and bring help along until you're certain you're making the right choice.
Acoustic Piano or Piano Keyboard , What's Best and How to Buy it?
Ask many questions. When you're attending a piano/keyboard store ask for experts. As a customer you want to feel that you're in good hands. Let them play the different pianos/keyboards for you and be patient to learn and listen about the different piano/keyboard brands and how they were made. Try to reveal some inside secrets about the piano/ piano keyboard world.

Ask about the durability, performance, sound, aesthetic and internal construction of each and every piano/keyboard. Learn about the different parts of and functions of the piano so that you could extend your point of view about what you're looking for (How long and what does it covers.)

What happens if reparation should take place? Who do you turn to when you want to tune your piano? Some stores offer discounts with this manners.

What about a piano bench? Is it included? And delivery? Can you get a discount?

Before you get your piano at home make sure they tune it and that it is cleaned before you get it.

Last but not least, Follow your heart. Let yourself wonder a bit. When you think of that piano/piano keybord you think of buying. Do you feel the butterflies? Can't you wait any longer until it's yours? Are you obsessed with touching it? Smelling the wood? Does the sound feel like singing? These are all signs you're in love my friend. Trust your intuition.

I wish you Success with buying the piano of your dreams!
Acoustic Piano or Piano Keyboard , What's Best and How to Buy it?
Here's a quick list of the major brands of traditional acoustic pianos :
(United States) Steinway and Sons; Wurlitzer; Chickering; Mason and Rich; Cable; Winter.
(Asia) Yamaha; Kawai; Pearl River; Samick; Young Chang; Nordiska; Carl Ebel; Richter; Daewoo; Hyundai.
(Germany/Austria) Bechstein; Ibich; Bluthner; Feurich; Pfeiffer; Hupfeld; Ronisch; Wilh. Steinberg; Steingraeber; Bruckner;
Solton; Stenmann; Haessler; Steinway Haus; Bosendorfer; Schimmel.
(Czech Republic) Petrof; Scholze; Forster; Rosler; Bohemia; Rieger-Kloss.
(France) Pleyel; Gaveau; Rameau; Erard.
(UK) Kemble; Chappell; Collard and Collard; Whelpdale; Knight; Bentley; Welmar; Marshal and Rose; Broadwood; Woodchester.

Major brands of digital pianos include:
Alesis; Casio; Daewoo; Bohm; Ensonio; Farfisa; Gem; Hammond; Kawai; Korg; Kurzweil; Orla; Roland; Solton; Suzuki; Technics; Viscount; Wersi; and Yamaha.
Acoustic Piano or Piano Keyboard , What's Best and How to Buy it?
Return from Doubting Between an Acoustic Piano and an Electric Piano Keyboard to Buy a Piano.