The Whole Rest
Home » Piano Notes » Whole Rest
This sign means you have to rest for the length of a whole note.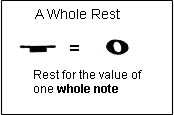 When only one hand is active while the other hand remains silent you'll see note on the active bar and a whole rest sign will appear on the empty bar on that staff.

Notice than when a bar should remain silent you'll see a whole rest sign whether a musical piece is in three or four quarters.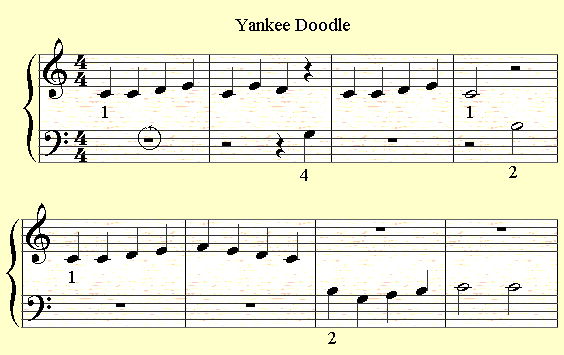 ---

O.k., by now you're ready to try the next pieces. They will help you to understand this subject fully.
We're going to play two pieces with this last new muscial rest we learned and then we'll combine the other different music rests in the later piano pieces as well.
Pieces With Different Music Rests
Hot Cross Buns Download Play

Ding Dong Bell Download Play

Camptown Races Download Play

Eine Kleine Nachtmusik - Mozart (Little Night Music) Download Play

Hallelujah Handel Download Play


Now I'd like us to learn to play piano with much more expression. Let's learn to read piano notes with musical dynamic signs.
Return from Whole Rest to Piano Notes Page