The Dorian Mode
Home » Piano Theory » The Dorian Mode
The mode is created when you take a major chord and you start playing the scale from its second note.
The result is a minor scale with a major six.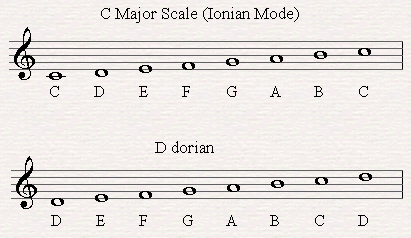 Here's the formula of the Mode:

Whole Step - Half Step - Whole Step - Whole Step - Whole Step - Half Step - Whole Step
It's interesting to realize that this scale is symmetric.
How to use the Dorian Mode?
Let's say we're playing a song in C major. In that song we have a II-V-I chord progression leading to C major chord.
The second degree of C major is Dm. In this case it would be clever to use the Dorian mode when improvising on the C major chord rather the a plain D minor scale since we could keep the same notes of the Mode through the G seventh chord all the way down to the tonic.
It wouldn't be wise to use a plain Dm chord in this example since the Bb found in Dm scale is not a part of the scale of the piece as well.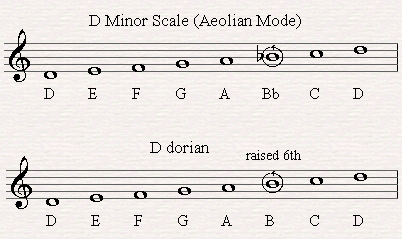 When you play the mode over the II-V chord progression it's better to play the B note as a passing note and not on the Beat.
We'd like to avoid the B note on the beat because the next chord is a G major chord. B is the third note of G major and by playing it on the beat of a D minor chord (or as a matter of fact playing it at all on D minor) would be a shame since we would release the tension to this note a bar earlier then expected.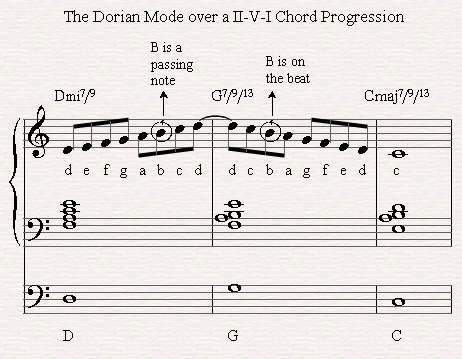 Compositions in the Dorian Mode
"Along Comes Mary" by The Association
"Drunken Sailor"
"Eleanor Rigby" by The Beatles
"Scarborough Fair"
"The Night the Lights Went Out in Georgia" by Vicki Lawrence (verses only)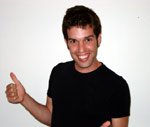 In order to get the full potential of music modes you should go through the Rocket Piano Ultimate Learning kit. With Rocket Piano you'll learn to use the music modes to improvise by learning about melody, harmony, chords, arpeggios, and how to play interesting melodic lines that can be played upon different chord progressions. Click here to check out the Rocket Piano Learning Kit Now!