Love Is a Losing Game Piano Tutorial
Home » Piano Tutorials » Love Is a Losing Game Piano Tutorial
We're going to take advantage of this beautiful song in order to learn how to play a diminished chords within a chord progression.
In this song we basically start to work on playing a bossanova groove. The song is made out of one or two chord progressions but all the chords have four voices and so the sound is richer then the usual.
This piano tutorial contains six chords: C major chord, Fmaj7 chord, Fdim, Cmaj7, Am7 and Dm7.
If you liked this tutorial and you'd like to expand your chords knowledge, you might be interested in the Hear and Play Piano Chords Course.
When I went through this course I was happy with their attitude and the way they efficiently teach you how to form chords on the piano and use them in practice by teaching you how to play songs everyone knows and likes.

During this piano tutorial we will limit ourselves to playing all chords within the range of B under middle C and Bb above middle C with the right hand.
That means that we have to play all five chords in the correct chord inversions .
Here are the suitable chord inversions of all five chords within the given range.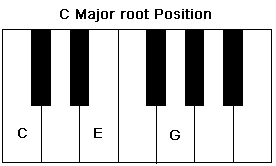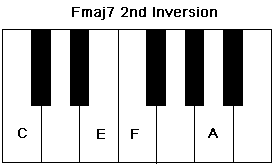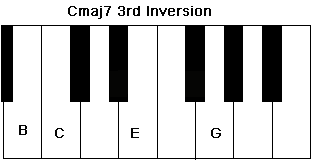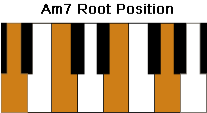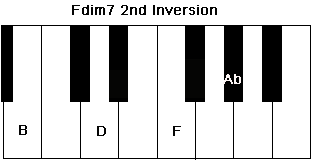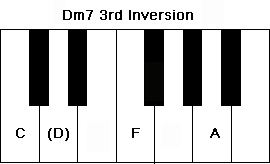 We'll set the left hand on the C position starting from the lower C.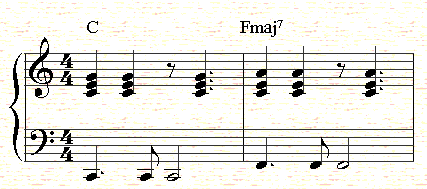 I suggest you first practice playing one chord for each bar (or sometimes two chords in a bar) before you move to the next level and add the groove.
The groove is a pattern in the right hand and the left hand that repeats through the whole song. Click here to learn more about how to groove.
Click here if you haven't signed to Piano Playground, our free E-zine yet make sure you do that in order to get the username and password codes for the free piano tab I provide here under.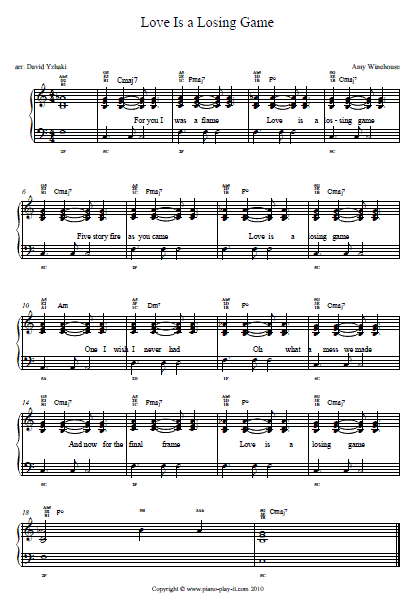 Here's a free piano tab of this specific arrangement that will help you through the way.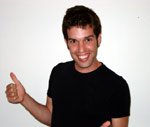 Had fun? Great! You know, there's a way to explore more on how to play piano by chords. It's great to imitate what you see on a video but you can learn how to form all possible amazing piano chords and learn to play an enormous amount of different rhythms while playing popular songs by artists like the Beatles, Adele, Bruno Mars, Leonard Cohen and more.
Check out our complete "Piano by chords" course where you'll go through a journey that combines both piano lessons and piano tutorials that will make you play the piano like a PRO, including courses for beginners, intermediate and advanced players!
Click here to check out the Piano by Chords Learning Kit Now!