Piano Playground - Get Our Amazing Beginner Piano Sheets - Free!
I must be crazy! These printable piano sheets are the result of over 15 years of and working with private and our online students. Right now for a VERY limited time I am giving them away, absolutely free!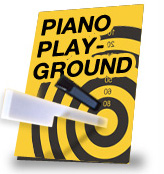 Request Your Free Piano Sheets!
Our FREE PIANO SHEETS are arranged in different level for beginners, intermediate and advanced players.

You'll be able to download our BEGINNER piano sheets instead of buying expensive books you won't use once you're done with ithem. And with our free piano sheets you'll improve FAST!

Why? because we took the time to state everything that is important to make sure you'll progress twice as fast. Every fingering change is notated and we never leave you in doubt.
RECEIVE IMMEDIATE AND UNLIMITED ACCESS TO ALL OF OUR FREE PIANO SHEETS AND RESOURCES WHEN YOU SUBSCRIBE!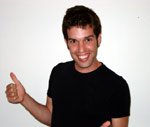 So, what makes Piano PlayGround so handy?

Quite simply, we keep each issue focused on providing you, our valued reader, with the best piano lessons and piano sheets and information that is deserving of your time and consideration.

Each issue of Piano PlayGround provided quality content that is easy to understand and implement.

When you subscribe you can access all past issues of Piano-Playground - no need to save all your copies, we save them for you for easy and convenient access.
As a subscriber, you gain immediate access to download all of our Piano-Play-It tools and resources.
---
SUBSCRIBE HERE FOR FREE
---
Rest assured, Piano PlayGround subscriber email addresses will NEVER be shared or sold to any third party. You have our word on that.
Count on us to be here whenever you need us as you work to improve piano playing. We are here to help you play piano like a PRO.
Subscribe at no risk, you can unsubscribe at any time.
We look forward to having you as a new member of the Piano PlayGround family.
Enjoy!
Return from Piano Playground to Homepage
"Your entire site is simply fantastic. I really loved it. Now I am learning the basics of piano by myself, with your really great help. Thank you very much!"
Jaime C. from Brazil
---
"I only started to play about six weeks ago but the last hour of watching your videos about chord progressions has been something of a revelation. You're brilliant!!!!"
Stephen Roberts from U.S.A
---
"I'm a beginning keyboardplayer and your video's are an excellent guide. You're absolute not in a hurry, and take time to explain. I'm sure i'll follow all your lessons to get the hang of playing the piano/keyboard!"
Wouter E. from the Netherlands
---
"Thanks for all your work ( tuto and others ). You're doing a really great job, You're the best internet teacher I know."
Anthony Hassen Cohen from France
---
"I really appreciate what you do for piano lovers and i'll let everyone interested i know to come visit your website and see how magnificent it is organized and how much you are really helpful to us beginners."
Mohamed B. from Egypt
---
"Thank you so much for all these piano lessons! You really make it easier for some of us who always wanted to play piano and have no musical experience."
Luis S. from the U.S.A
---
"Today I watched your video on "how to play piano by ear" and was totally amazed at how well you teach. I wish I lived close by, I would hire you for lessons."
Douglas Grendahl from U.S.A
---
"Thank you for your lessons. I took piano lessons as a kid, and I've dabbled off and on for years. My music teacher taught me how to read music and hit all the notes, but I never felt like I was playing for real. I always felt like I was going through the motions, like a machine. Your lessons have changed that, so thanks."
Joshua White from U.S.A
---