The Phrygian Mode on the Piano
Home » Piano Theory » The Phrygian Mode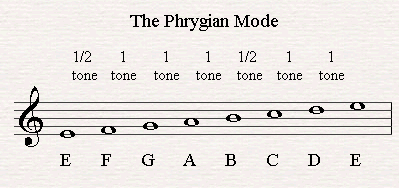 The mode is created by playing the notes of a major scale starting from the third note. Here's an example of the mode starting from E, based on a C major scale.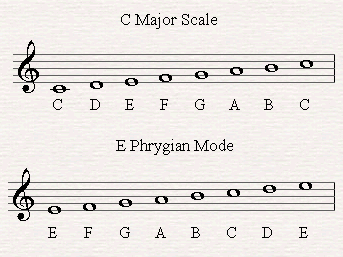 Here's the formula of the Mode:
Half Step - Whole Step - Whole Step - Whole Step - Half Step - Whole Step - Whole Step
How to use the Phrygian Mode?
The mode is very Spanish oriented, or could also called the gypsy scale. You'll here it often in Flamenco music.
Two versions are combined in this music.
The first version is the minor Phrygian mode. The one shown above.

The second one is the major mode. All you have to do is raise the third note from minor to major.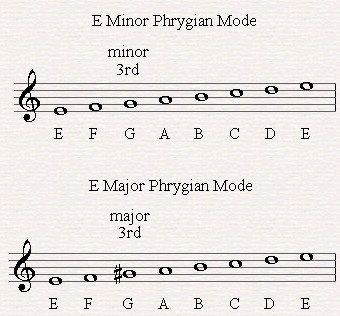 In this case the major mode could be a minor harmonic scale played from its fifth degree.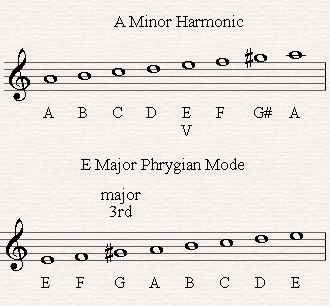 The sus4(b9) is a terrific a typical chord deriving from the Phrygian mode.
In the next picture I demonstrate how I created Esus7(b9) from the mode and formed it on the piano.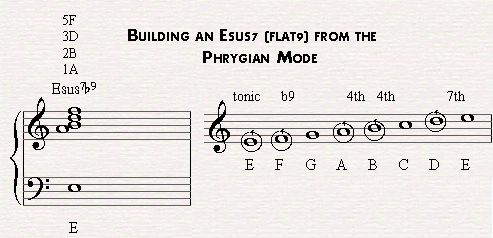 Here's an example of how you could improvise with the mode.
Esus4b9 is the suspension chord to the fifth degree of A minor harmonic.
The sus chord solves naturally to a dominant chord (E7(b9) would be perfect for that).
When we play the tonic we'll use the minor mode. However, since G# sharp is present in the chord we'll be using the major mode to improvise on the second part of this chord progression.
Since these chords are common in Jazz music I wrote this example as if it was played in a jazz combo. The bass could be played by a bass guitar or a contrabass. The chords should be played with the left hand and the melodic line with the right hand.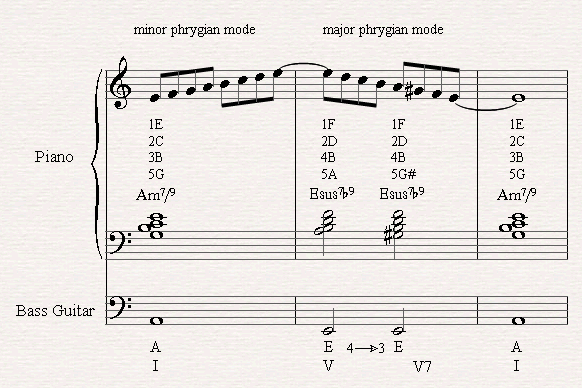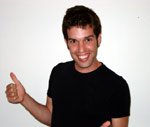 In order to get the full potential of music modes you should go through the Rocket Piano Ultimate Learning kit. With Rocket Piano you'll learn to use the music modes to improvise by learning about melody, harmony, chords, arpeggios, and how to play interesting melodic lines that can be played upon different chord progressions. Click here to check out the Rocket Piano Learning Kit Now!