Free Piano Lessons for Beginners, Intermediate and Advanced Players!
Welcome! We're glad you decided to join us and follow our free piano lessons and hear what we have to say about the piano world in the net and beyond. We have great piano lessons for fresh starters and for those who want to improve their piano playing.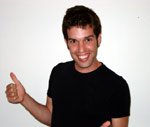 People want to learn how to play chords in order to be able to play any song they desire easily. Some find it easy to learn how to form new chords but don't know how to take the next step to combine them in a song, moving smoothly from one chord to the other while playing the rhythm at the same time
Some like to imitate what they see on a video but you can learn how to form all possible amazing piano chords and learn to play an enormous amount of different styles like Pop, Rock, Blues, Jazz and more while playing popular songs by artists like the Beatles, Adele, Bruno Mars, Leonard Cohen and more.
Check out our complete "Piano by chords" course where you'll go through a journey that combines both piano lessons and piano tutorials the will make play the piano like a PRO!
Click here to check out the Piano by Chords Learning Kit Now!
Recently Added Piano Tutorials
Recommended Piano Tutorials
View our Piano Tutorials for other exciting piano tutorials in all different genres.
We Also offer a big variety of Free Piano Sheets in all different styles and for all levels so don't miss that out!
Top 10 Most Popular Online Piano Lessons