Piano Method Books
Home » Free Piano Sheet Music » Piano Method Books
This page is dedicated for those of you who are looking for information over various piano method books. As a piano teacher I've been dealing with most of them and since there's a lot to choose from I created this review page.
I made a research and found out where you could find these books cheaply.
These books here below can help you in learning to play the piano whether you're studying alone, with a private piano teacher or in a music school.
Let's start with my top 10 choices.
1. The Alfred Basic Piano Method Books
I've chosen to start with the Alfred Piano Method Books since it has a few clear advantages over the other piano methods. To begin with, this method includes the use of software, compact discs and/or cassettes which is quite attractive.
Second, this method uses lots of colored pictures and graphics which makes the study process clearer and more pleasant to the eye. The pictures demonstrate and simplify some abstract ideas (like rhythm) in a creative way.
This method informs the students with the basics of piano teaching gradually, including important musical issues like expression, dynamics which are just as important as plain notes reading.
This method is based on moving through different hand positions. This means that all the melodies contain five notes in the grasp of your hand. The big advantage of that is that the student will slowly learn to tell the difference between the different intervals and recognize the intervallic relationship between the notes.
The disadvantage is that music goes beyond that on the long run. Once the student will encounter melodic ideas that stretch beyond the five fingers the student might be lost.
Later on, the system combines chords and chord progressions. The intension is blessed but at this point I usually chose to move to a different method since I find its system clumsy. Instead, I turn to the an auditive method. Bottom line... I use this method to teach my students how to read piano notes.
As for the musical material, it's actually pretty good. Some melodies (especially the vibrant ones enrich the imagination of the new player and since most of these melodies are quite familiar you'll realize that you're looking forward to play the next piece.
Yet, a few terribly slow and boring pieces are to be found. I skip some pages right away with my students or I begin to lose their attention.
Finally, as a teacher I try to introduce my students to the classical material as early as possible. These piano method books lack these kind of pieces and that's quite a shame.
All in all, it's a great method. If you're starting to play the piano or if you're a new piano teacher you could lean on the Alfred Basic method until you'll feel safe enough to stand on your feet.
P.S
The words that are written under the melodies are absolutely unnecessary...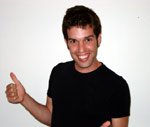 Usually when studying piano I recommend a few books that lead us through the way but since now days it's possible and better to learn to play the piano online we can actually do this a little bit different.
I highly recommend that you purchase the Rocket Piano Ultimate Piano Learning Kit. Their logical and gradual online piano lessons and their detailed piano course will help you to understand the foundation to piano playing like no other piano music book could. Click Here to Check Out the Rocket Piano Ultimate Piano Learning Kit Now!
2. Bastien Piano Method Book for Children
The Bastien piano method book encourages the student (and the piano teacher) to focus on technique.
One of the first subjects I like to deal with is how to place your hand properly on the piano and by that I mean that I show my students how to keep the first knuckle of the finger round and the arch high when dropping to the key (Dropping instead of pushing!).
These principles are important because the student can develop his/her playing skills right down from the beginning so that later counting on his round, loose movements he/she will be able to play complicated pieces without suffering from pain and frustration.
The method teaches those principles at the beginning although later it abandons them just where you may find it necessary to have some reminders but if you're student is a child at the age of seven or so, I think Bastien is a rather enjoyable method.
Please ignore the ridiculous lyrics (I don't know what they were thinking!) and focus on the lovely graphics.
I'd like to mention a series called "A Line a day" which contains four levels that will help you with your sight reading... It's useful! Give it a chance.
If you hate using the metronome you should move on to the next method since this method uses the metronome quite often. However if you're goal is to learn to play the piano in a rhythmically you'd appreciate the excellent guide lines, concerning rhythm, which are mentioned through this method .
As opposite to the Alfred basic method, this method does not encourage playing the piano by keeping the hand position and lacks the important role of playing piano by ear.
The Bastien Piano Method books are one of my favorites!
3. The Thompson Piano Method Book
This is the method I learned to play piano with. This method contains simplified arrangements of the standard classical repertoire.
The disadvantage of this method is that it became outdated with time and some of the pieces sound unmusical.
However, being introduced to the classic material right from you first book is a blessing.
4. Clark Method (The Music Tree)
What some methods forget (and the Clark method doesn't) is that music is often being played in ensembles. The Clark method introduces the student to ensemble playing right from the very beginning.
If you want to earn a solid knowledge at the basic of music don't hesitate to turn to this method which will teach you the secrets of dynamics, counting, phrases and form.
This method find it important to inform you with the various music term, to help you improve your sight reading and become familiar with musical forms. The idea is to take you step by step until you'll be playing music written by the masters (And it's a joy to quit playing these annoying beginner pieces and start playing real music!).
5. The Pace Method
The Pace method provides many books for both the youngest and the oldest beginners. Its biggest advantage is that it involves the classical repertoire on an early stage.
You'll develop your intervallic and notes reading skills to a pretty high level and you'll be encouraged to stimulate you musical development.
Since it doesn't support playing the piano according to the different hand positions it get quite impossible to play the piece in the book and therefore it's not one of my recommended methods although you can get somewhere with it with a bright piano teacher .
6. Faber and Faber Piano Method Books
There's too much fuzz over this piano method if you ask me.
This piano method book focuses on playing according to the various hand positions as well although it is presented in a less convincing manner then the Alfred Basic method.
The graphics are delightful and each page will lead you to an other book in the series along the outer edge of the page (which is quite clumsy really...).
What I like in this series is that you're asked to count aloud and hold your hand in a rounded position on the piano which is quite hard for some students to do but this makes the difference between playing musically instead of reading a plain piano exercise.
It takes 8 books to cover a simple issue with this method when other methods cover the same issue in a book or two. Musically speaking the pieces are quite weak. I miss some classical pieces in it as well. So it makes me think, why bother? I'd rather buy an other method instead.
So, as you can see I'm not a fan really, but you should know that some people adore this method.
7. Robyn Piano Method Books
The Robyn piano method book has a few clear advantages.
The Robyn method teaches you how to read notes and to count by combining two aspects: The intervallic and single note aspects.
More than half of my students hate singing but those who like it sing the name of the notes aloud when they play the exercises in Keyboard Town.
Since the notes are not organized according to specific hand positions the student can't rely on the fingering alone to play the correct note. Instead the student has to read the notes and place the right finger later on.
The Robyn Method takes technique into consideration right from the beginning in a consistent way, so at the end you'll have a great independent fingers playing technique which will prepare you for playing scale, arpeggios and more...
If you wish to use the damper pedal you'll learn to cope with irregular pedal patterns based on harmonic progressions of a piece. It is annoying to hear a student who uses the pedal without learning the proper technique. This method will reassure you use the pedal properly.
The lyrics are terrible once again and the pictures are really out of date.
If this method is going to be updated in the future I'll consider placing it on a higher number since it has some great advantages.
8. Suzuki Piano Method Books
Well , I know some students who started playing piano with the Suzuki method which was originated in Japan, and they seriously lack some playing skills such as reading piano notes and ear training skills.
The technique isn't taken to consideration at all and they are often unfamiliar with many of the composers which is a shame since they don't provide the student any common music knowledge.
However if you have a young student under the age of five or so and you're looking for an easy way to teach him/her music, the Suzuki method has some good idea about how to make it happen since it is enjoyable.
Certified Suzuki teachers in America must have completed a course of study at the Steven's Point, Wisconsin Suzuki Teaching Workshops.
9. Hal Leonard's Easy Adult Piano Beginner's Course
This book has step-by-step instructions that start with the very basic, and progress to teaching you how to play such popular favorites as "The Entertainer" and "Mozart's Theme".
10. Play Piano Now! (An Easy Beginning Piano Method Book For Busy Adults}
Created for the busy adults in mind without compromising in quality. The lessons are presented in a nice, user-friendly pace. It has lots of exercises and a collection of beautiful repertoire. Published by Alfred's Publishing.
Here's a list of other piano method books I like. Some are just as good as the one I've mentioned before
Pianosounds, a new approach to the piano by Maggie Teggin
Chester's piano book number one by Carol Barratt
A dozen a day (technical exercises to be done each day before practicing), mini book by Edna-Mae Burnam
The John Brimhall piano method, book 1 (book 2, 3 and 4 are a good choice when continuing to furhter levels).
Piano Primer for the early-age beginner by Aaron Michael
Pianolessons, book one by Waterman, Fanny and Marion Harewood
The ABC tutor by Harris Cuthbert
Making Music by Blake, Jessie and Hilde Capp
Better beginnings by James Ching (provides exercises for hearing, rhythm, compostition and prima vista)
Music Makers by Joan Last
Old favourites for yound fingers (folk songs with melody only devided on both hands)
Starting Now! (a first book for adult beginners) by Philips Lois