Piano Music Books for Beginners
Home » Free Piano Sheet Music » Piano Music Books
This table is based on years of experience...
I gathered the most effective and beautiful piano music books into this table so that if you're willing to find proper material for beginners you could find it right away instead of playing lots of boring and uneffective material.
This first table is dedicate to classical pieces but I promise to make another one for blues, pop and jazz music. I'm working on it.
If you're wondering where you could find these pieces just click on the links and you'll be directed right away to the specific page in www.musicnotes.com where you can purchase these pieces in cheaply.
These piano music books are all for absolute beginners who belong the level 1. Later on I will add another table with piano music books for further levels.
Technical Etudes
Melodic etudes
Piano Pieces
Pieces for Four Hands
Quatre-mains
An alphabet of exercises by Mungo-Park, Muriel
Just for fun by Band, Louise
The joy of first-year piano by Agay, Denes
The Lonely Shepherd by Carrol, Walter
Fingers and thumbs by Grace, Helen
The Abc manuals, Book A (etudes and pieces) by Harris, Cuthbert
Primavera (pictures of spring) by Farrel, John
Playtime duets by Cumberland, Gladys
A dozen a day (preparatory book),book 1, 2, 3 and 4 for the next levels by Burnam, Edna-Mae
Keyboard secrets (60 daily recreations) by Gaynor Blake, Dorothy
12 little pieces by Kodaly, Zoltan
Share the fun
Side by side by Ketterer, Ella
I'd Like to be? (a set of first pieces each with a technical purpose) by Last, Joan
Very first etudes (24 miniatures)
First grade studeis (24 etudes for the development of fingers, wrist and forearm by Thompson, John
Piano Course, Grade one by Aaron, Michael
Sea Pictures, set 1 (10 duets) by Wells, Elsie
Kinderetuden, opus 181, heft 1 by Loeschhorn, Albert
Technic lessons (level 1 and 2) The older beginner piano course (1) by Bastien, James
A very first pianobook by Quaile, Elisabeth
II primo concerto del giovane pianista (5 tones reach) fasc. 1 and 2 (resp. primo and second party for the student) by Galluzi, Giuseppe
First solo book by Diller-Quaile
Volume one and two by Chester's Piano Duets
Lines and Spaces by Grace, Helen
Duets for fun, book one by Bastien, Jane Smisor
Chester's piano book number two by Barratt, Carol
Piano duets(level one) by Glover, David Carr
Puck's pieces
Facts and fancies (Music makes II)
Every day's tunes
Fun fair
The day's play
The first concert
Twenty tunes to sings and play
Roof tops
Playaway
Farmyard parade
Gymnastics
By Last, Joan
The teddy bear and other families (2,3 and four hands) by Gardner, Gerturd
Fun on the piano
The teddy bear by Gardner Gertrud
Over the Hills (16 duets) by Gray, Donald
Recreations, opus 37 by Rowley, Alec
The flight of the swallows and other duest by Duke, Henry
Piano Cocktail (play pieces also for steps II and III) by Read, John
A little concert, book 1 by Carse, Adam
Piano Lessons (level 2)
Piano solos (suppl.) by Bastien James
first duet album
Second duet album by Kirkby-Mason, Barbara
Scenes at a farm
Tunes from nature by Carrol, Walter
Duet performer by Noona, Walter and Carol
A beginner's garland
Modern mini pieces by Longmire, John
The Primerose-path by Mungo-Park, Muriel
Holiday Pictures
Birds and Beasts
Snow white by Fly, Leslie
L'ABC du quatre-mains by Martin, R.Ch
Tree top tunes by Whitehead, Percy
First duet book by Diller-Quaile
Little dog tales by Adair, Yvonne
We shall have music by Farrel, John
Ich kann klavier spielen part 2 and 3 by Poser, Hans
A tuneful duet album for the first year by Thompson Jr, John
Very easy tunes for young beginners (Chester's piano starters, vol 2 and 3 by Barrat, Carol
Drei kleine vierhandige Klavier stucke, Opus 36 (partly for level II) by Weinder, Leo
Piano music for children, Vol. 1 by Strawinsky, Soulima
You and I
Together we play (partly level II) by Johnson, Thomas A
Penny Pieces
David Copperfield
Time Pieces by Dalmaine, Cyril
For you and me, book 1 (five enjoyable duets) by Last, Joan
The King's highway, (partly level II) by Wilson, Stanley
Adult preparatory piano book 1 (Adult piano book 2 and 3 for level II-IV) by Thompson, John
Notenbuch fur Sandra (24 leichte Klavierstucke) by Hess, Willy
More piano music books will be added soon...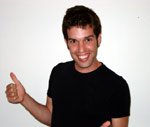 Usually when studying piano I recommend a few books that lead us through the way but since now days it's possible and better to learn to play the piano online we can actually do this a little bit different.
I highly recommend that you purchase the Rocket Piano Ultimate Piano Learning Kit. Their logical and gradual online piano lessons and their detailed piano course will help you to understand the foundation to piano playing like no other piano music book could. Click Here to Check Out the Rocket Piano Ultimate Piano Learning Kit Now!