The 12 Major Scales
Home » Piano Theory » 12 Major Scales
Here's a diagram of all twelve major scales. A printable version of Pdf is available below to download for free.
O.k. Guys, so now that we are familiar with all twelve major scales we can try to play songs on all twelve keys and easily increase our ability to play piano by ear.

Click here if you haven't signed to Piano Playground, our free E-zine yet. Make sure you do that in order to get the username and password codes for the 12 Major Scales Piano tab I provide here under.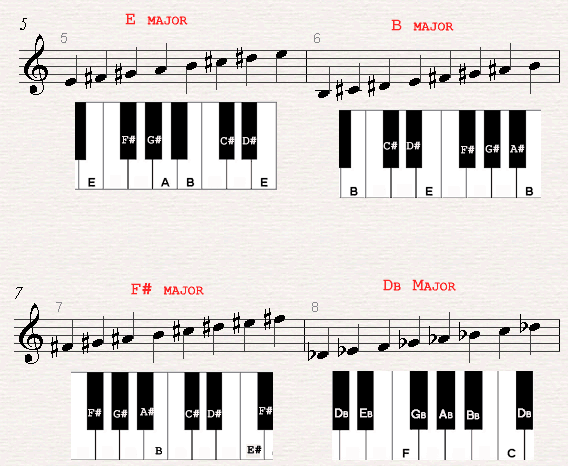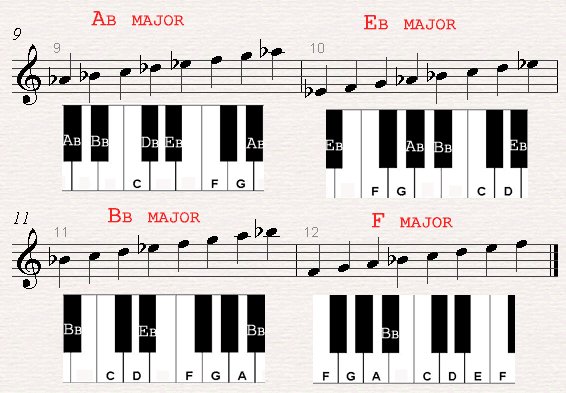 Click here to get a printable version with fingerings for the right hand.
Let's take the song "Jingle Bells" for example. It is played in C major and contains only the first 5 notes of the scale (C-D-E-F-G), starting from the third note (E).
If we transpose the song to G major we will first find the first five notes of G major (G-A-B-C-D) and than try to find the song, starting from the third note (B).

by repeating the process on all major scales we will gradually gain a good grasp at the geography of the piano.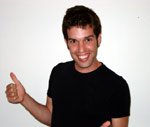 There are few reasons to learn to play the 12 major scales. These piano scales will help you to understand the logic behind a piece you play, and give you tools to build piano chords and harmonize tunes by ear, and if you want to improvise you should use scales to play a solo to really impress your friends and fellow musicians.
In order to get the full potential of piano scales you should go through the Rocket Piano Ultimate Learning kit. With Rocket Piano you'll learn to use scales to improvise by learning about melody, harmony, chords, arpeggios, and how to play chord progressions in any key. Click here to check out the Rocket Piano Learning Kit Now!