Amazing Grace Sheet Music and Piano Tutorial
Home » Piano Tutorials » Amazing Grace Sheet Music and Piano Tutorial
This is where we're going to learn to accompany the song on piano.
This is one of the most recognizable songs in the English-speaking world.
This Christian hymn was written by John Newton who wanted to deliver the message that forgiveness and redemption is possible regardless of the sins people commit and that the soul can be delivered from despair through the mercy of God.
It is performed about 10 million times annually. It has had particular influence in folk music, and become an emblematic African American spiritual. Its universal message has been a significant factor in its crossover into secular music.
I got many requests from students around the globe who wanted to have the Amazing Grace Sheet Music so I decided since this song contains only three chord it could be a great oppurtunity to show you the basic with this incredible number.
Click here if you haven't signed to Piano Playground, our free E-zine yet make sure you do that in order to get the username and password codes for the Amazing Grace Sheet Music I provide here under.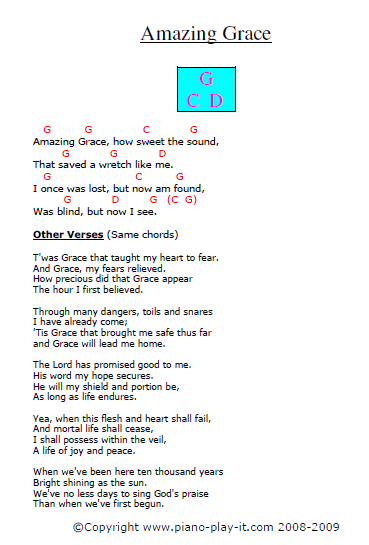 Click here to download the Amazing Grace Sheet Music.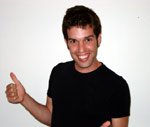 Now if you're into playing the Amazing Grace Sheet Music you probably want to play more gospel music. The problem is it's not easy to find a good teacher that experts Gospel music Well. If you want to start playing ALL of your favourite hymns and Congregational songs by ear right away, I've definitely found something that's going to help you do just that.
While reading piano notes might take ages, this course teaches you how to play Gospel Music by ear with 3 simple steps (Determining the melody, harmonizing the melody then adding the bass) that are easy to follow and so you won't waste any time at all. Click here to check the Gospel Keys Piano Course Now!