Canon in D Piano Sheet Music
Home » Piano Tutorials » Canon in D Piano Sheet Music
This piece was written by Johann Pachelbel (1653-1706) and like many other pieces from the Baroque and Classic period it was not as famous as it is today. Actually wasn't famous at all.
Only in 1919 was the Canon in D first published and quickly became one of the most famous classical compositions ever. It is often played at weddings and during other ceremonies, and you can hardly find anyone who hasn't heard it before.
Click here if you haven't signed to Piano Playground, our free E-zine yet make sure you do that in order to get the username and password codes for the the Piano Sheets I provide here under.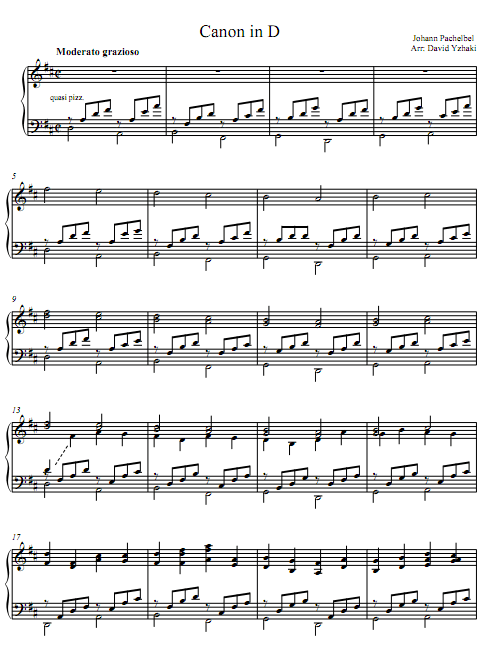 Here's a Canon in D piano sheet for beginners.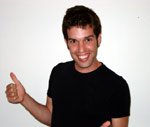 If you experience problems reading these piano notes you should definitely check out the Rocket Piano Ultimate Learning kit. Rocket Piano provide an amazingly handy and effective piano course on various issues such as reading piano notes, playing piano by chords, piano technique and more.
You're going to love the way they work systemically with the help of their useful audio and video files that are short and to the point. By working with Rocket Piano you basically guarantee that you'll become pro at reading piano notes (And the big bonus is you'll learn to play piano by ear as well).
Check out the Ultimate Piano Learning Kit of Rocket Piano Now!