Evanescence My Immortal Piano Sheet Music
Home » Free Piano Sheet Music » Evanescence My Immortal Piano Sheet Music
I made an arrangement for those who wish to play the song My Immortal by Evanescence which is one of the most popular piano pop songs.
So in this piano sheet music we're going to play the melody with the right hand while accompanying the song with the left hand by dividing it to playing the bass in the lower part and the remaining notes of the chord with the upper part of the hand.
Click here if you haven't signed to Piano Playground, our free E-zine yet. Make sure you do that in order to get the username and password codes for the Evanescence My Immortal Piano Sheet Music I provide here under.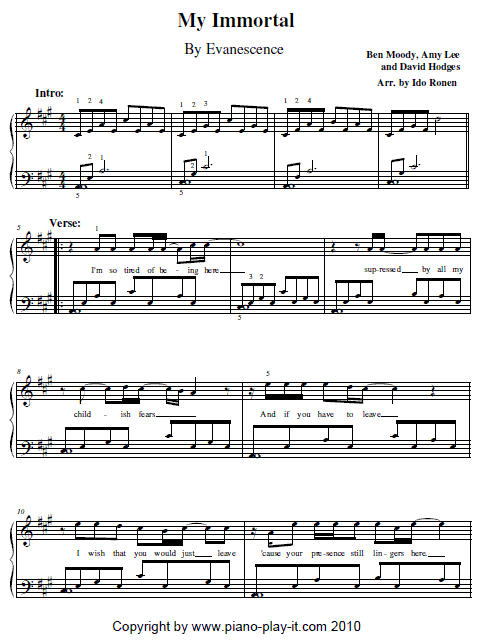 Here's a free piano sheet of the song as played in this tutorial to help you through the way.