Fur Elise Piano Tutorial
Home » Piano Tutorials » Fur Elise Piano Sheet Music
This is the common nick name of one of Ludwig van Beethoven's most popular compositions, the Bagatelle No. 25 in A minor for solo piano. It was dated 27 April 1810.
The piece is in 3/8 and begins with a right-hand theme accompanied by arpeggios in the left hand; the harmonies used areA minor and E major.
Part 1
The next section in Fur Elise moves to the relative major, using the chords C major and G major.
A lighter section follows, written in the key of F major, then a few bars in C major before the first section returns without alteration.
Next the piece moves into an agitated theme set over a pedal point on A. After a gauntlet of arpeggios and a chromatic descend over an octave and a half, the main theme returns, and the piece ends in its starting key of A minor with an authentic cadence.
The piece, though called a bagatelle, is in rondo form. It provides a good basic exercise on piano pedalling technique.
It's best to first follow the piano tutorial, first work out the right hand, then the left hand and combine them only at the end.
Good luck with it!
Oh, and if you play this song nicely please record yourself and let us see how you play it in the piano forum. We would love to be inspired each other!
Part 2
Part 3
Click here if you haven't signed to Piano Playground, our free E-zine yet make sure you do that in order to get the username and password codes for the free piano tab I provide here under.
Part 3
Click here to download the Fur Elise Piano Sheet Music.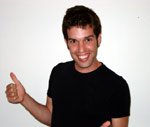 Is this too difficult for you? Than you should definately check out the Rocket Piano Ultimate Learning kit. Rocket Piano provide an amazingly handy and effecive piano course on various issues such as reading piano notes, playing piano by chords, piano technique and more.
You're going to love the way they work systemically with the help of their useful audio and video files that are short and to the point. By working with Rocket Piano you basically guarantee that you'll become pro at reading piano notes (And the big bonus is you'll learn to play piano by ear as well).
Check out the Ultimate Piano Learning Kit of Rocket Piano Now!