Get Lucky Piano Sheet and Piano Tutorial
Home » Piano Tutorials » The Get Lucky Piano Sheet and Piano Tutorial
I'm so glad there's such a demand for this great funk song. I'm in love with funky music and this is the perfect funk song to make a tutorial of.
All we've got here is four chords, that's it. At the beginning we're introducing the funk rhythm and later on we combine it with the melody in the right hand. What I'm going to do in the piano tutorial is play the rhythm very slowly so you'll get a hold of the groove and later on I'll the melody.
Click here if you haven't signed to Piano Playground, our free E-zine. Make sure you do that in order to get the USERNAME and PASSWORD for the Get Lucky Piano Sheet Music by Daft Punk I provide here under.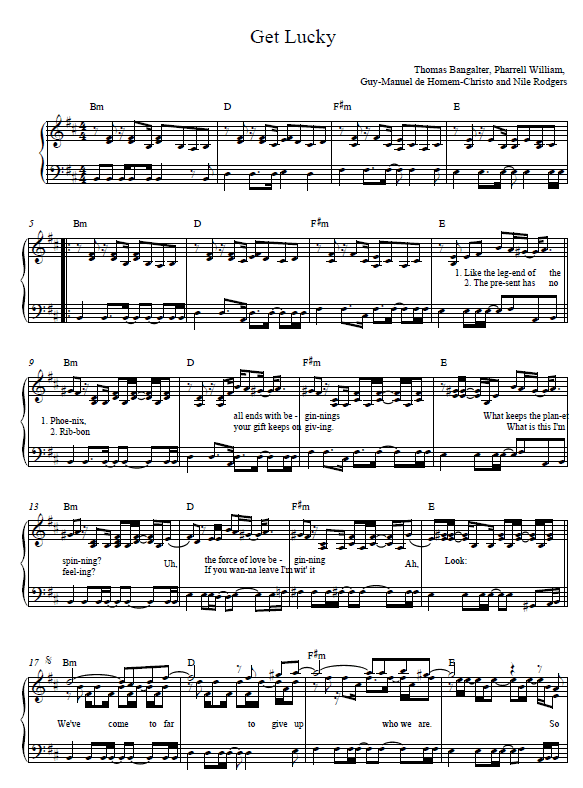 Click here to print out the piano sheet of of Get Lucky by Daft Punk. It is arranged exactly like I played it at the beginning of this piano tutorial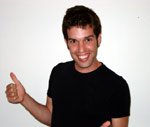 The biggest problem you face when trying to play a song smoothly is that you have to be able to remember all the chord shapes and switch between the different chords fast. The goal of learning to play the piano chords quickly could be achieved much faster with the help of the Rocket Piano Learning Kit that will help you to train your fingers to automatically remember all the chord shapes, in 1/3 the time!
You'll learn all about how your brain processes information, and how to maximise your piano practice time... (nine out of ten people are absolutely floored by this secret!). Click here to check out the Rocket Piano Learning Kit Now!
Although you can play the song quite easily by just understanding how to play the first four bars and by reading the Get Lucky piano sheet, I've made sure to put some inetersting varaiations that are played through the song to make it sound close to the original and to make this interesting. So once you get a hold of playing the basic chord progression you can slowly move line by line to adjust the left hand to the melodic and rhythmic changes in the best and some movement with the right hand.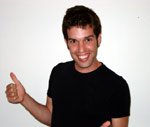 Had fun? Great! You know, there's a way to explore more on how to play piano by chords. It's great to imitate what you see on a video but you can learn how to form all possible amazing piano chords and learn to play an enormous amount of different rhythms while playing popular songs by artists like the Beatles, Adele, Bruno Mars, Leonard Cohen and more.
Check out our complete "Piano by chords" course where you'll go through a journey that combines both piano lessons and piano tutorials that will make you play the piano like a PRO, including courses for beginners, intermediate and advanced players!
Click here to check out the Piano by Chords Learning Kit Now!