Last Christmas Piano Tutorial
Home » Piano Tutorials » Last Christmas Piano Tutorial
You're going to love this arrangement we created especially for beginners. You'll be able to play this song before you know it. Simply follow the guidelines in the piano tutorial.
Start playing the chords in blocks and then try to add the groove.
The PDF file of the song can be downloaded with the latest version of the Adobe Reader.
Click here if you haven't signed to Piano Playground, our free E-zine. Make sure you do that in order to get the USERNAME and PASSWORD for the Last Christmas free piano tab I provide here under.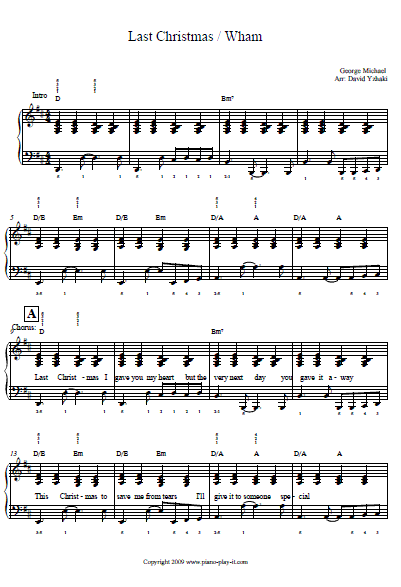 And here's a free piano tab of the song as shown in the piano tutorial to help with studying. You can print it out for free
.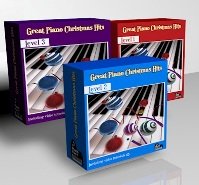 Wished you could play your favourite Christmas carols easily and without piano sheets? Would you like to accompany on the piano but experience coordination problems?
Check out these 3 E-books with beautiful arrangements and clear video demonstrations of more then 20 songs at THREE LEVELS, based on A method that allows you to play your favourite Christmas Piano Songs and improve your coordination without having to read Piano Notes.
You'll be playing like an expert by this Christmas season - GUARANTEED! Now at a special Christmas DISCOUNT!
Click here to check out the Great Piano Christmas Hits Now!