Moonlight Sonata Sheet Music and Piano Tutorial
Home » Piano Tutorials » Moonlight Sonata Sheet Music and Piano Tutorial
The Piano Sonata No. 14 in C-sharp minor "Quasi una fantasia" is popularly known as the "Moonlight" Sonata.
This piece is longer then the usual piece we work on together and that's why I decided not to explain each and every note in the piece but give you some chord symbles instead so you'll know what you're playing and I added some explanation on what's really happening in every given moment in the piece harmonically, rhytmically, and melodically.
Click here if you haven't signed to Piano Playground, our free E-zine yet make sure you do that in order to get the username and password codes for the free piano tab I provide here under.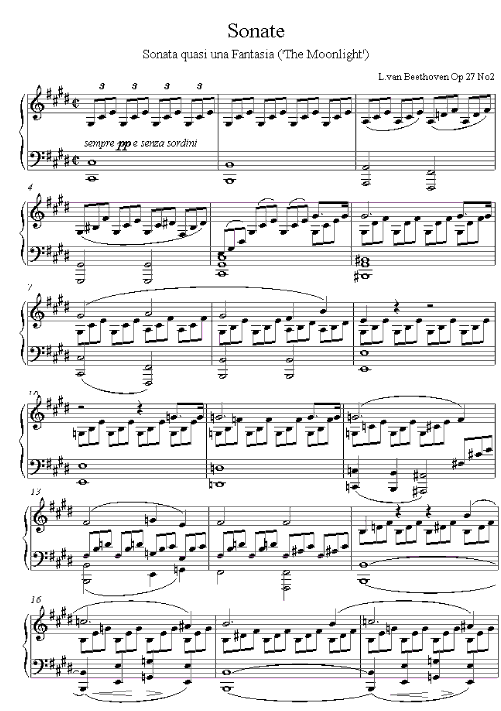 To begin with, here's the free piano sheet of the moonlight sonata.
If you see a term you don't know I suggest you browse through the website to find its meaning and by doing so you're guarantied to learn a lot about music through this beautiful piece.
In some parts of the moonlight sonata sheet music I added comments on how I think you should play certain lines.
All in all, the melody should be played louder then the accompaniment and I hope that through understand the active forces in the piece you'll understand why I sometimes accelerate or play more slowly.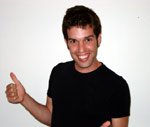 If you want to learn more about reading piano notes you should definately check out the Rocket Piano Ultimate Learning kit. Rocket Piano provide an amazingly handy and effecive piano course on various issues such as reading piano notes, playing piano by chords, piano technique and more.
You're going to love the way they work systemically with the help of their useful audio and video files that are short and to the point. By working with Rocket Piano you basically guarantee that you'll become pro at reading piano notes (And the big bonus is you'll learn to play piano by ear as well).
Check out the Ultimate Piano Learning Kit of Rocket Piano Now!